July 19, 2012 – Kevin Burke

It's summertime, so that can mean only one thing: streetball.
The Ball Up Streetball Classic presented by Simple Mobile, will be invading New York this Saturday, July 21. City College of New York (Nat Holman Gym) will be the venue and on display will be notable streetballers such as The Professor, Sik Wit It, Air Up There, Bone Collector, AO, Pat The Roc, Special FX and more.
To make this even more interesting, the aforementioned ballers will be going up against Sebastian Telfair and his team of streetballers from the area. Telfair will be picking his team during the "Open Run Competition" being held the same day at 12pm.
Learn more about the Ball Up Streetball Classic, presented by Simple Mobile, on their Facebook page and here's a glimpse of the excitement: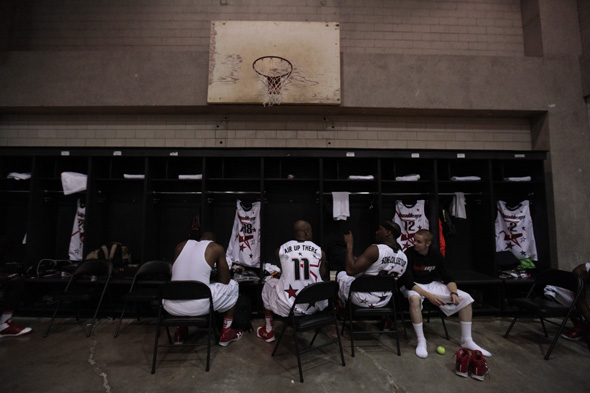 Kevin Burke of The Kevin Burke Project brings provocative, thought provoking content about basketball as only he can. Kevin also hosts The Hoop Doctors weekly podcast show, which you can subscribe to for free on iTunes. Follow Kevin on Twitter and Facebook