October 26, 2010 – THD Rumor Patrol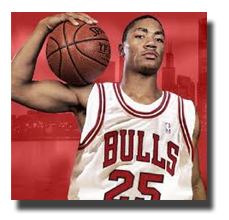 Bulls made the right move in exercising their fourth year option on Derrick Rose, not only for the team but for Rose. Now he can focus on his on the court play and they will deal with the long term contract situation down the road….
The Chicago Bulls have exercised the fourth-year contract option on All-Star forward Derrick Rose(notes) and third-year options on two forwards, Taj Gibson and James Johnson.
By exercising the options Monday, the three players will be under contract with the Bulls for the 2011-2012 seasons.
In his two seasons with the Bulls, Rose has averaged 18.7 points per game. Named to the All-Star team last season, Rose was the first Bulls player so honored since Michael Jordan in 1998. He was a member of the USA Men's Basketball Team that claimed the gold medal at the 2010 FIBA World Championships.
Gibson appeared in all 82 games during his rookie season, averaging 9 points and 9 rebounds.
Johnson played in 65 contests, averaging 4 points per game.
Read more details via AP on Yahoo.com