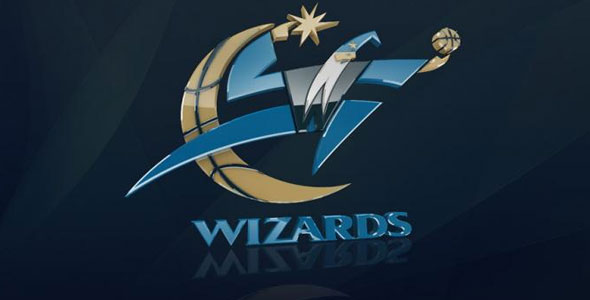 September 10, 2010 – Kevin Burke
To say the least, the Washington Wizards have taken a couple of steps back. Just a few short years ago, they were a perennial playoff team. Fast forward to today, they are somewhat a punchline. That was due, in large part, to franchise player Gilbert Arenas and his decision to bring a gun into the Wizards team locker room. Then they got rid of their other two best players via trades: Caron Butler and Antawn Jamison. There's nowhere to go from here but up.
Fans seemed to be fed up with the team. Even #1 overall pick, John Wall didn't seem too thrilled to find out that he would be a Wizard, in my opinion. However, the Wiz are pulling out all the stops to win back fans after that tumultuous season. The team has announced that their first practice at training camp will be held at midnight. Correct, as in Midnight Madness. For those of you who have experienced Midnight Madness in a college atmosphere, the Wizards are talking about the same thing. It will have all of the bells and whistles associated with the Midnight Madness normally seen in college. It will be an open practice for fans along with prizes and individual player introductions.
If you were to twist my arm, I guess I'd say that this is a good thing. It will get the fans involved and the community back in support of the team. The Miami Heat recently had a similar Midnight Madness type of event. But that was for a different reason. That was to show off their two new additions.
I expect the fans to be excited. Especially to see their newest sensation, John Wall. I'm sure he'll receive the loudest ovation from the crowd. I am also very interested in seeing how they receive Gilbert Arenas. It's important for the former Agent Zero (he changed his jersey number from zero to six) that he receives a warm welcome. I'm sure he'll grab the mic and say a few things. Let's just hope that the self-proclaimed "goof ball" doesn't say or do anything to cause anymore ill will against him.
If you're looking for your everyday, predictable basketball talk, then go somewhere else, because Kevin Burke of The Kevin Burke Project brings provocative, thought provoking content about basketball as only he can. Kevin also hosts The Hoop Doctors weekly podcast show, which you can subscribe to for free on iTunes.