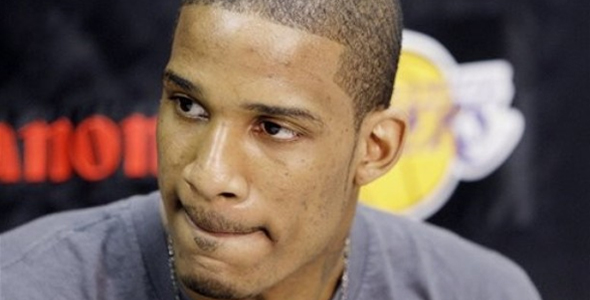 August 12, 2010 – Kevin Burke
Being consistent with the theme of the summer of 2010, some more wheeling and dealing went down yesterday in the NBA. However, this wasn' t via free agency. A four-team, five player trade took place, highlighted by Trevor Ariza and Darren Collison. The four teams involved were Houston, Indiana, New Jersey and New Orleans. The deal sends Trevor Ariza and to New Orleans, Darren Collison to Indiana, Troy Murphy to New Jersey, James Posey to Indiana and Courtney Lee to Houston.
It looks to me like the Hornets were reacting to Chris Paul's unhappiness. A few weeks ago, he met with Hornets brass to discuss his future in the Big Easy, because he doesn't feel as if the team has put enough pieces in place in order to win. Ariza is supposed to show that, even though recently departed, Darren Collison filled in more than admirably while Chris Paul was out with an injury.
If the Hornets think that by only landing Trevor Ariza should convince Chris Paul that they're serious about winning, they should think again. Trevor Ariza is a nice piece when on a talented team, but the Hornets aren't that strong of a team as they were a few years ago. Ariza played a very crucial role for the Lakers two years ago during their championship run. Because of this, Ariza has been slightly over valued throughout the league in my opinion (Granted, he averaged a career high 14.9 ppg last year). Trevor reminds me of James Posey (of a few years ago) in that regard. This deal is evidence of that. I feel this way because the Lakers were still able to win a title this year with Ron Artest instead of Ariza, despite what many thought would be the case heading into the season.
For the Pacers, the Collison pick up was a very good one. They were in need of a point guard. He will step in and pay immediate dividends for that team. With a young core of Danny Granger, Roy Hibbert, and newly drafted Lance Stephenson and Paul George, this is a good look for them. The Pacers have quietly assembled one of the best you cores in the game today. However, I'm sure the Pacers are going to miss Troy Murphy. I like Troy's game but I definitely co-sign the move because they were probably as good as they were going to get.
Pacers president, Larry Bird is excited about the acquisition, saying, "We said at the beginning of the summer that we were going to be patient and don't make drastic moves just to make a move. We have a plan here. It's a three-year plan, and I expect to get the job done in three years."
If you're looking for your everyday, predictable basketball talk, then go somewhere else, because Kevin Burke of The Kevin Burke Project brings provocative, thought provoking content about basketball as only he can. Kevin also hosts The Hoop Doctors weekly podcast show, which you can subscribe too for free on iTunes.