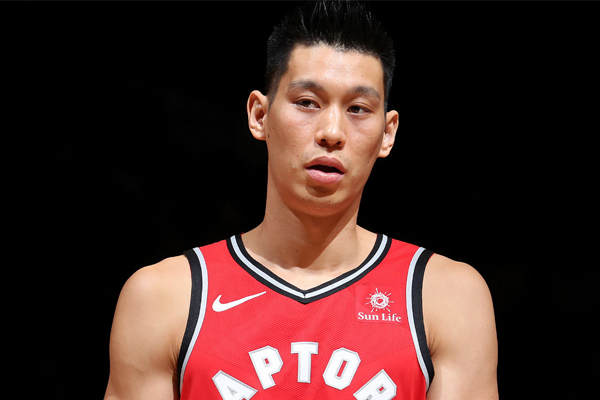 The 2018-19 season was a busy one for Jeremy Lin.
He played for the Hawks from October through February and was then waived by Atlanta but immediately signed with the Raptors where he ultimately won a championship, but Lin struggled in Toronto.
He appeared in 23 regular-season games and posted only 7.0 points and 2.2 assists per game while shooting 37.4 percent from the field. As for winning a championship, this was not thanks to Lin as he was basically non-existent throughout the playoff run logging just 27 minutes.
Though his season ended with a title, making him the first Asian-American player in league history to lift the Larry O'Brien trophy, he remains unsigned nearly a month after free agency began.
"In English, there's a saying, and it says, 'once you've hit rock bottom, the only way is up,'" Lin said. "Rock bottom just seems to keep getting more and more rock bottom for me. So free agency has been tough, because I feel like in some ways the NBA's kind of given up on me."
Lin rose to fame in 2012 with the Knicks as part of the "Linsanity" craze and could still be an off-the-bench contributor in the NBA. Unfortunately there are limited options for him in the US but he couls join other leagues. CSKA Moscow of the EuroLeague is apparently targeting Lin and Lin recently said his greatest dream was to play with his brother, Joseph in the Taiwan's Super Basketball League.
"About five years ago, I began to consider whether I should play basketball in Asia because every year when I visit the region, I see so many fans, and they make me want to play a few seasons in the region," Lin said (via the Taiwan News).
If Lin's goal is to stay in the NBA, he could enter the 2019-20 season as a free agent and wait for the right situation to emerge. It is possible to bounce back from rock bottom.