April 9, 2010 – Dr. Anklesnap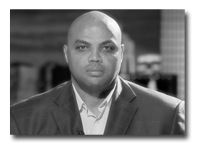 Everyone has been buzzing about the new Tiger Woods Nike Commercial that has taken the internet by storm. Then again anything related to Tiger Woods has been taking the internet by storm these days. All in all, most of us here at The Hoop Doctors are getting kind of sick of hearing about Tiger and his sex scandal. Hopefully the Masters Tournament this weekend will get people to focus on his golf game once again.
So with that said I certainly don't want to contribute more to the Tiger talk, but after seeing this spoof Charles Barkley, Kenny Smith, and Ernie Johnson put together of the Nike Tiger Woods commercial with the voice of his father Earl, I figured I should share it with all of you.
Thanks to the TNT Crew for sending us the video embed code today upon request.
Charles Barkley and Kenny Smith release their own new Nike commercial from Turner Sports on Vimeo.