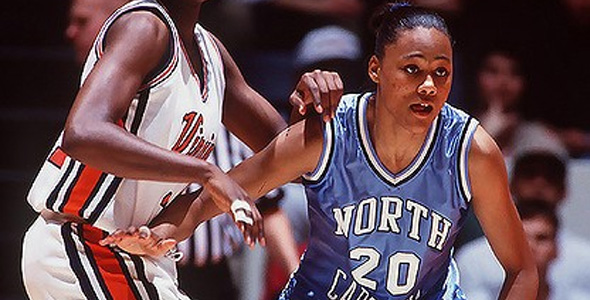 March 10, 2010 – Dr. Anklesnap
Bo Jackson, Deion Sanders, Danny Ainge, Charlie Ward, Marion Jones…..Marion Jones? When you think of some of the top multi-sport athletes we've had the privledge of watching over the past couple decades you probably wouldn't think of Olympic US Sprinter Marion Jones. But in the coming months it may be time to start paying attention.
The Tulsa Shock of the WNBA have announced today that they have signed the former sprinter to a rookie free agent contract. The signing of Jones, a starter on the 1994 North Carolina NCAA national championship team, was announced during a press conference this morning. Jones will join the Shock as a guard, who are led by Karl Malone's daughter Cheryl Ford.
Jones, who was stripped of five medals from the 2000 Sydney Olympics after she admitted to using steroids, will play in the WNBA as a rookie free agent.

"We're thrilled to have her," Shock head coach Nolan Richardson said. "In the workouts last week I saw how hard she works. She has things you can't teach, like speed and great hand and eye coordination. She looks chiseled. Her age (34) might be saying one thing but everything about her is saying she's young. (Tulsa World Sports)