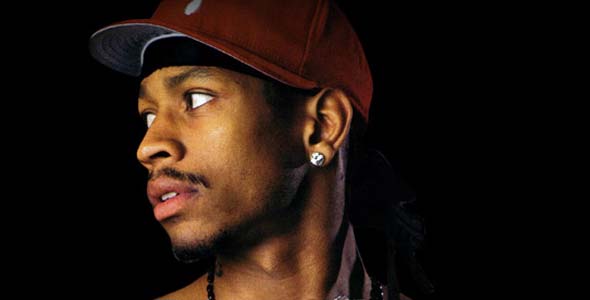 September 9, 2009 – Dr. Anklesnap
Unless you live in Detroit and are a hardcore Pistons fan, you have to love Allen Iverson. How can you dislike a guy that plays the game with as much passion and dedication as 'The Answer'. That is why fans of Iverson league wide have been holding their breath all summer waiting to hear the news that Allen had signed somewhere in the NBA. As the summer went on without news of the signing, the threat loomed that Iverson may just retire instead of signing and attempting to resurrect his career.
And I hate to say 'resurrect' regarding a guy that is only one year removed from being a Top 10 scorer in this league. Only 2 years removed from being a Top 5 scorer. He had a few tough months in Detroit and somehow that was enough to kill his value on the open market. Aside from New York, I don't know a worse place to have a stretch of bad games coming into free agency.
But alas, the day has come for Iverson fans, it is being announced today that Iverson will sign with the Memphis Grizzlies. Now the only question remaining is, 'Will he be a starter?', and if so, 'Will Mayo or Conley be relegated to the bench?'
Here is what NBA.com and TNT are reporting:
Barring a last-minute snag, Allen Iverson will sign a one-year, $3.5 million deal with the Memphis Grizzlies in the next 24 to 48 hours, according to NBA sources, ending a summer-long pursuit of a team that wanted the 34-year-old's game and cache and would provide him an opportunity for the playing time he still desperately covets.

The contract will have incentives that could make the deal larger, but the Grizzlies will not renounce their rights to guard Juan Carlos Navarro, which would have freed up another $900,000 in salary cap room.

The Grizzlies' braintrust, including owner Michael Heisley, general manager Chris Wallace and head coach Lionel Hollins, flew to Atlanta on Labor Day to make its offer to Iverson, who has a home there and has been training there this summer with NBA-TV analyst and former teammate Eric Snow. The meeting went well and after looking over the remaining options, Iverson took the deal.

Iverson didn't have a lot of suitors this offseason. Memphis, Miami and Charlotte were most aggressive in their pursuits, but the combination of a cut in next season's cap, down to $57.7 million, along with the prospect of even lower cap and luxury tax numbers for the 2010-11 season, dried up most of the potential marketplace for veterans. Portland, one of the few teams with room this summer, had no interest in Iverson, and the contending teams with mid-level exceptions went in different directions.