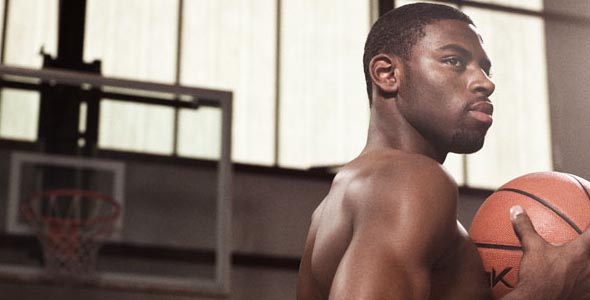 July 16, 2009 – Allen Moll
Allen Moll is an avid NBA and College Basketball fan who watches and studies games religiously and coaches youth basketball in his native Lehigh Valley region of Pennsylvania.
The former high school basketball recruiting class of 2008 has become one of the best groups of talented players in recent history. Many of these highly touted recruits have more than lived up to the hype and gone on to become superstars in the NCAA ranks. While a few stayed to enjoy the college atmosphere for another season, most have used their freshman seasons as a springboard to NBA stardom. If you are like me, when you watched the NBA draft almost a month ago, you noticed that many NBA teams go young by drafting players with only one or two seasons of college experience. As results from the Las Vegas Summer League filter in show, this move is apparently a good one. Although we won't truly know for a number of years, here is a look at some of the higher draft picks NBA Summer League progress from that Class of 2008:
Tyreke Evans:
The highly touted guard from Chester, Pa was on the cover of several basketball magazines from age 14. He was guided by his support squad of mainly family friends touted "Team Tyreke", to steer clear of the gang violence and criminal activity of his notorious hometown. He followed another former native of Chester and current member of the Magic, Jameer Nelson, to the college ranks at the University of Memphis. Tyreke was spectacular averaging 17.1ppg, 5.4 rebounds, and 4 assists which earned him the #4 pick of the Sacramento Kings. Las Vegas Summer League results have been impressive with Evans averaging 24 points, 7 rebounds, and 5 assists.
Brandon Jennings:
When the #1 prospect from the 08′ class made a daring move to forego a college basketball career and play in Europe for one season, many where quick to criticize. After averaging less than 10 points in limited action in Italy, the Bucks made him the #10 pick in this year's draft. He hasn't disappointed averaging 15 points, 8 assists, and shooting 50% from the 3pt line.
Demar Derozan:
The 6'7 swingman from Compton HS in California has loads of NBA potential. The #3 prospect from the 08′ class was thrust into Youtube fame with his dazzling above the rim skills as a freshman in HS by averaging more than 26 ppg. After mixed results in college at USC during his lone regular season, Demar showed flashes of his potential leading his team deep into the NCAA Tournament earning him the #9 pick of the Raptors. He could be the eventual replacement if Chris Bosh leaves via free agency in 2010. Results this Summer have been good averaging 15 points and 5 rebounds.
B J Mullens:
Many NBA executives passed on drafting the skilled 7 footer and #9 prospect in the 08′ class from Canal Winchester, Ohio in the first round. After a tremendous HS career that included many dominating performances scoring more than 50 points being posted all over the Internet, he was destined to be the next great center at Ohio State. Although deemed a bit of a disappointment and amid recruiting violations, he was drafted #24 by Dallas and immediately traded to OKC Thunder to be part of an ever improving nucleus of young players. Summer results show he will need more time to develop averaging only 7 points and 3 rebounds.
Here is a video of last season's top NCAA Freshmen from Hoopmixtape.com: