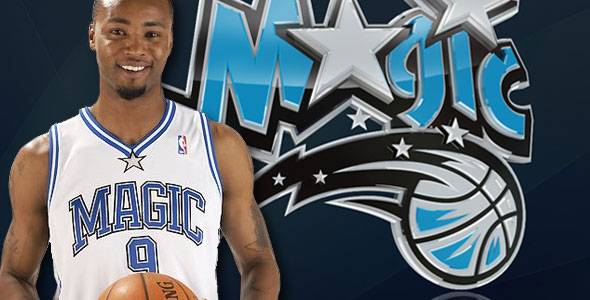 June 4, 2009 – Dr. Anklesnap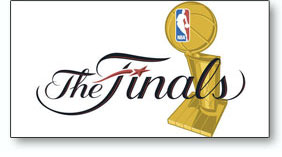 Orlando Magic All-star Forward Rashard Lewis was kind enough to answer a few questions for The Hoop Doctors, before one of his last team practices prior to tomorrow's Game 1 of the 2009 NBA Finals. Rashard talked about everything from how to stop Kobe Bryant, to Jameer Nelson's comeback for the finals. Without any further ado, here is the transcript of the discussion:
First off, what does it feel like to only be 4 wins away from possibly winning the highest possible achievement for a basketball player, an NBA Championship?

It's a great feeling. Winning the Eastern Conference was awesome, and I think winning that gold basketball would be even better. We're 4 games away. It's going to be tough to do it, but at the same time, it's right there in front of our face, so we've got the dream of a lifetime.
In July of 2007, when you were signed to the big $118 million dollar deal by the Orlando Magic there were some questions raised by detractors about whether or not you were overpaid. Now that you have been a key to the Magic getting back to the NBA Finals and having a shot to win that elusive NBA Championship, do you feel redeemed in some way, having proven your worth?

I don't necessarily feel redeemed, but at the same time, I came to the Magic for one reason and that was to win an NBA championship. We have that opportunity right in front of us. I knew this was a good team with Dwight Howard and Jameer Nelson already on it, so I think we have a great chance to win it.
You're coming off two tough rounds against the Celtics and Cavs, and you guys have played more than 100 games this season. How are you feeling, physically, heading into the NBA Finals?

You know, I feel good. The post-season takes a lot out of you and you do get tired from playing so many games, so it's really important to take care of your body. You gotta rest up and stay hydrated. I'm a POWERADE guy, so I've been pounding their new POWERADE ION4 to replenish what I lose when I sweat. It keeps me hydrated, so I feel strong and I'm ready to go.
Without giving too much away, has your team spent much time talking about a strategy for slowing down Kobe Bryant in the Finals?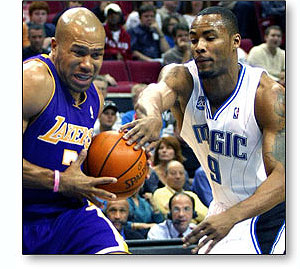 We've definitely talked about it during film sessions and practice. We're going to throw a lot of different defenses at him—double teaming him, not double teaming him, crowding him and bigging on his post-ups. To try and stop Kobe Bryant, there are a lot of different things you have to do.
One thing you and the Magic have shown over the course of your playoff run is that you are an extremely resilient team. What do you think is the key to your team's ability to stay calm and focused in big games?

When a team makes a run against us, or we're down 10 or 15 points, we never give up. We've had that attitude throughout the playoffs. We've been in situations where we've been down 20 points, and we've always fought to get back in the game, so I think we respond to adversity pretty well. Even after a loss, we focus in on what we did wrong and come back the next game and do everything better
In each of your playoff series leading up to the finals your team has been a match-up nightmare for your opponents due to your team's size inside coupled you're your ability to shoot the ball from the perimeter. How do you feel you will match-up against the Lakers in the Finals, or should they be more worried about matching up with you?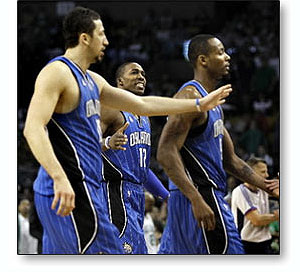 A little of both. We're going to check out our match-up against the Lakers because we think they have some good size down low. But at the same time we've got to take advantage of our match-up with Turkoglu playing the 3 position, Dwight down low and me playing the 4 position. We have to pick and choose what to attack in certain points of the game.
We hear point guard Jameer Nelson is planning to make a come back in the NBA Finals. Is this true, and if so, how much do you think he'll be able to contribute?

It's true. I don't know how much he'll be able to contribute, but he's been practicing with us. But he hasn't played in a long time so his conditioning is not where it should be and his rhythm is a little off, but that's why he's practicing with us. He's not going to start and he's not going to go out there and play 40 minutes a night. But if he does play, it will be a 10-15 minute spurt that will help the team out.
Okay Rashard, we don't want to keep you away from your Finals preparation for too long, so thanks for taking the time to answer some of our questions. Good luck in the NBA Finals, The Hoop Doctors will be rooting for the Magic. Get that CHIP!