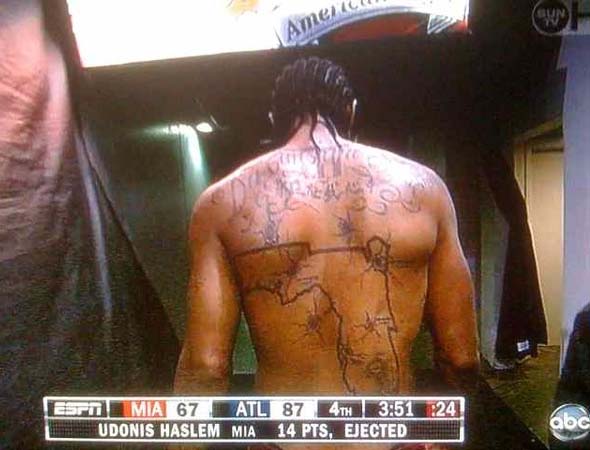 May 3, 2009 – Dr. Anklesnap
As it turns out, Udonis Haslem after being ejected from Game 7 of the Miami Heat-Atlanta Hawks series today revealed a secret he has been carrying with him for some unknown period of time. Although he was born and raised in Florida, it seems he has a problem remembering directions. After watching Michael Scofield in Prison Break Season 1, and watching Guy Pierce in the movie Memento, Haslem decides to get a map of Florida tattooed on his back just in case he gets lost.
Unfortunately for both Miami and Atlanta, this picture was the most entertaining thing about this first round series….
(H/T Goes to J.E. Skeets from Ball Don't Lie for Tweeting this Pic within Seconds)