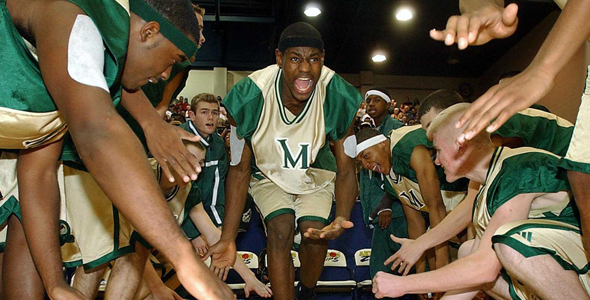 April 20, 2009 – Dr. J-Water
I've got to give a big Hat Tip today to the Cleveland Scene as they just broke the news on the Larry Hughes house sale we told you about today, and while I was perusing their website noticed they are also featuring the trailer for the Lebron James Documentary "More than a Game" featuring Lebron and his high school teammates on their road to a national championship.
When the movie opened to rave reviews at international film festivals we wondered if this documentary would be as good as our favorite Hoops Documentary, Hoop Dreams. Well apparently we are only a few months away from finding out, as the movie is set to release this October. And by the looks of the trailer it should be a good one. Whether you are a Lebron fan or not, you can't help but get behind a story of 5 teammates working in unison to achieve a common goal of winning a title. If you don't love that stuff, you aren't a true sports fan.
Enjoy the trailer y'all: