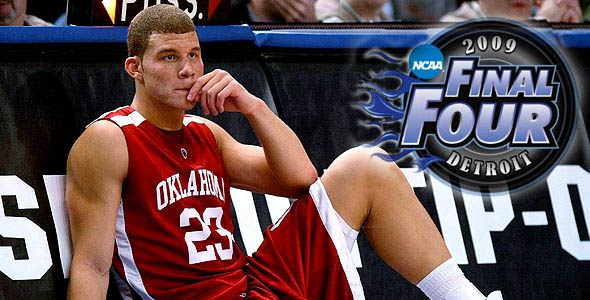 February 20, 2009 – Dr. J-Water
With the annual March Madness NCAA Championship Basketball Tournament quickly approaching, this article will give you some wise tips on how to compile a winning bracket. Whether you are playing for bragging rights with your boys, or gunning for some extra dollars by wagering on your bracket, you need to read this before you get started with making your choices.
With little time to waste before conference tournaments start kicking off across the country, let's get down to business.
Do Your Homework
First and foremost, do your homework. That's right – be on top of your game.
While the multitudes of top-notch basketball analysts certainly know their stuff and provide a plethora of sound advice and winning selections, there is nothing like doing your own homework.
Simply put, gather as much information as you can, study the teams in each bracket, look for possible upsets and SLOWLY make your NCAA Championship Tournament selections.
Avoid 'Big Name Picking'
I always like to advise not to let the big 'name' of a basketball program decide which way you're going to bet. The fact of the matter is that a name is just that. I don't care whether it's UCLA, UNC or some other 'big name' school, if you're making a selection based on the popularity of a basketball program, you might as well be throwing darts blindfolded. Case in point – tiny Davidson spanked several 'big name' programs during its thrilling tournament run last season, led by the incomparable sweet-shooting of combo guard Stephen Curry. If you bet against Davidson during their tourney run last year because they were playing a 'big name' school, then you missed cashing in on the Wildcats in a big way.
Conference Play
Simply put, a team's play during their respective conference tournaments can tell a lot about the mindset of a team heading into the National Championship Tournament. If one of the conference favorites underachieves badly during its tournament run, then that will almost assuredly be a precursor to their NCAA Championship Tournament appearance. Similarly, if a team catches fire during its annual tournament, betting on them in the early rounds will likely be a good idea.
Streaking or Slumping Ball Clubs
As I just stated above, watch out for the way teams are playing down the stretch prior to the National Championship Tournament. This is usually, (but not always) a solid preview of how a team will perform once the Championship Tournament begins. If you are sports betting on your bracket you certainly don't want to lay down cash on a team that is in a funk. So watch closely.
Location
Just like in real estate, location is everything. Some tournament teams will get 'sweet' locations that make almost every game a home contest while others will have the fight of their seasons on their respective hands trying to win in hostile environments. Check the locations of each game, and where the respective teams are from before filling out your NCAA bracket. Remember the Final Four is in the motor city of Detroit this year!
History
While I don't normally rely too heavily on 'history' as I believe each team has its own identity, no matter what happened in the past, history does come into play, particularly for teams that have players that have been there or done that before.
Similarly, teams that have no tournament experience may be intimidated by the 'bright lights and big stage' that the tournament often presents.
So there you have it. Those are Doc J-Water's tips for you on picking winner's and high win percentage brackets for March Madness. Now get crackin' and good luck all!