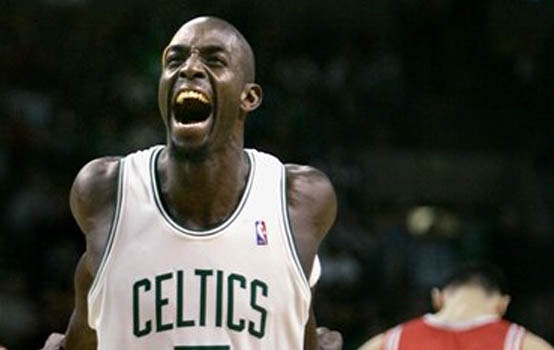 December 18, 2008 – Dr. Anklesnap
What an exciting and emotional game last night between the Atlanta Hawks and the Boston Celtics, huh? Due to the fact that these teams were tightly matched in a 7 game series in the first round of last year's playoffs, you knew the intensity would be high. Also, due to the fact that the first meeting between these two teams this regular season ended in the waning moments with a Paul Pierce dagger, you just knew this one would feel like a playoff atmosphere. And it did. It was tight all the way, and a very physical battle.
Although this time Pierce wasn't the hero for the defending champions. It was Kevin Garnett. The Big Ticket went off in the 4th quarter going 5-5 from the field and hitting a huge jump hook in the final minute to give the Celtics the edge.
But one of the most interesting events from the game was what happened following the next time-out for the Celtics. We all know Kevin Garnett can be an emotional guy. And we've also seen countless examples throughout his career, especially this season, where Garnett can be downright nasty. Forget Big Baby, forget Jose Calderon, forget Jerryd Bayless, this time Garnett was directing his talk to the stands. That's right, Garnett came out of that final time-out and could be seen trash talking back and forth with an Atlanta fan!
But what did he say? Hmmm…..it was barely audible, but you can definitely tell from his gestures and facial expressions, it wasn't friendly and it had something to do with 'shutting up'. Probably with a few expletives mixed in there….
Here is the video: