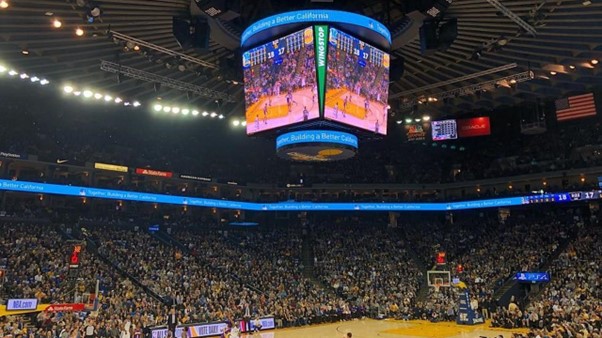 LeBron James is the biggest name in the NBA today and is expected to challenge Michael Jordan's legacy as the greatest of all time. It has been a sensational few years in the career of the 38-year-old forward as he has collected dozens of accolades, appeared in place of Jordan in the revival of the Space Jam movie, and continued to cement his legacy in professional basketball. King James is likely approaching the autumn of his career, something Lakers fans don't want to think about. They are happy watching the greatest in action and hope he hangs around for a few years more. But he's showing no signs of slowing down.
James made headlines recently when becoming only the second player in National Basketball Association history to pass the 38,000 career points mark. On its own, that is an outstanding achievement, and when we recall some of the essential points he has scored in recent seasons, it becomes legendary. He is now just over 300 points shy of the record set by fellow Lakers hero Kareem Abdul-Jabbar who is recognized as the NBA's highest-scoring player, retiring with 38,387 points against his name. Will LeBron chase down and catch Kareem?
The leading NBA betting apps offer members an opportunity to have their say. Gamblers can wager on whether or not James will become the division's top scorer before he retires, and he's fancied to do it with room to spare. But in which season will he reach his goal? Those looking for more attractive odds can bet on the year they think James will become the NBA's all-time leading points scorer. It's coming, we're sure, but how soon is the question fans and sports bettors are asking.
James has time on his side
While he's happy with his performances and remains injury-free, there's no doubt that LeBron will keep playing and smashing records. He has some enormous challenges this season, personally and for LA.
As he reached yet another milestone in his illustrious career, we take a moment to look back at some of the star's highlights. Let's just ignore the media hype and celebrations to reflect on our favorite moments James has given the NBA. A game that will go down in history as an example of just how talented the Ohio-born player is and will be remembered when he retires.
Our team of NBA writers and basketball fans selected the game covered in this article. But do you agree with our pick? Did we cover your most memorable moments from James' career to date? Perhaps you believe we've missed something that deserves mention. Let us know the match heavily influenced by LeBron that lives on in your memory. One to tell the grandkids about.
You may even have been lucky enough to attend the match, soaking up the unique atmosphere while watching the GOAT in full flight. We're always happy to hear the stories and experiences of NBA fans and our loyal readers.
Los Angeles Lakers v Golden State Warriors
This is one of our favorite NBA games in recent years and the one that sticks in our memory as a fine example of just how important James is to the Lakers. This match was played less than a year ago, in March of 2022, with LeBron nailing a remarkable 56 points. It wasn't the game he scored the most points in, but it was one of the most special and emotional for fans.
While most professional basketball players earning a living in the NBA may be thinking about tapering off in their late 30s, dreaming of retirement, or moving into the media or coaching, James keeps pushing hard. His 56-point show against the Warriors stopped fans in their tracks. It included ten rebounds and no less than six three-pointers. It wasn't just a show of strength. It proved beyond all doubt that James is a team player. His efforts helped LA defeat the Warriors by 124 points to 116.
Will he eclipse the efforts of that day this season? Lakers enjoy home advantage over the Grizzlies, Clippers, and Spurs in the coming weeks, and they'll be looking to their star man for inspiration and, possibly, another moment of magic.