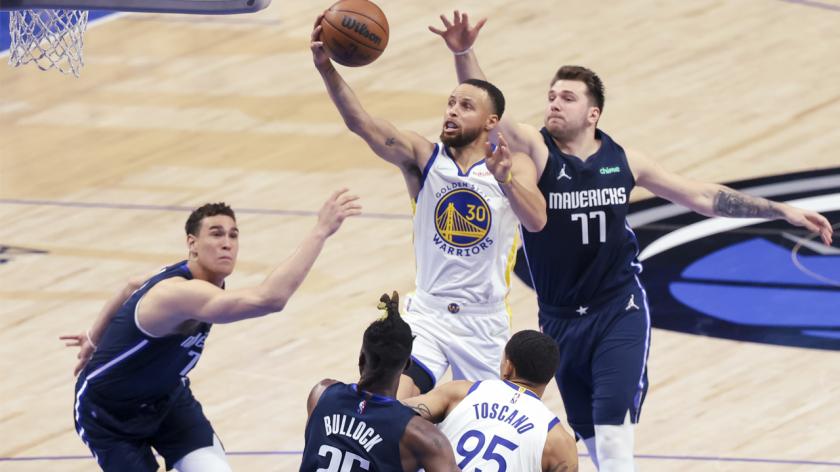 If you're an NBA fan, your number one goal is to support your favorite team. If you also love to bet on the league regularly, your goal is to win as many goals as possible, right?
Well, winning every prediction shouldn't be your primary goal. Your focus needs to be your Return on Investment. How do you maximize your ROI? Follow NBA betting news and use them to your advantage. Learn more below.
1—League Fixtures
The first thing everyone looks at before they bet on a basketball game is the league schedule. Before the Internet, you needed to buy a sports magazine or follow a sports program on TV to discover NBA fixtures.
These days, all you need is to subscribe to an American sports betting news website. In turn, you'll discover everything you need to know about Major League sports and not just the NBA.
Alternatively, you could download an app that shows you every fixture in the league. By doing so, you'll always know which franchises to bet on long before the games happen.
Besides choosing teams, match fixtures help you learn which teams will be playing at home and which ones will be on the road. It also gives you time to analyze two teams' past meetings and records, all of which you can use to improve your chances of winning.
2—Player Transactions
During the offseason, every NBA fan looks forward to the draft. They want to discover which picks their team chooses. On the other hand, they follow player transactions to learn which players are renewing their contracts, who's been waved off and who's retiring.
These news stories are not just important to the average NBA fan. They're important to sports gamblers. That's because player transactions provide a glimpse of the strength of a team.
If a couple of NBA superstars joins an underdog like Charlotte Hornets, the team's odds of winning the league could change dramatically.
Of course, it's not just the players who matter when it comes to winning games. The coaching department and front office also play a role in a team's success. News of a legendary coach joining or leaving a team can impact its form and winning record tremendously.
3—Standings & Match Results
When many people decide on an NBA game to bet on, the next step is usually to look at the standings. Maybe the Miami Heat have a game against the Milwaukee Bucks. Or someone wants to bet on a game between the Knicks and the Nets.
Looking at the standings helps you get an idea of who's the underdog and which team is the favorite. Normally, the underdog has more lucrative odds at sportsbooks compared to the favorite.
But in a game between the top four teams in a conference, any team can win. So, you have to look beyond the league standings. You can look at past meetings between these two franchises.
Importantly, you can check each team's performance in the past five games. This helps gauge the form of both sides. Another thing to look at is the quality of both teams. Although it's not always the case, teams with superstar players tend to defeat franchises with underperforming players.
4—Team Lineups & Injuries
There's a reason you shouldn't bet too early before a game happens. It's because of one word: lineups. A team's lineup can say a lot about its chances of winning. Usually, bettors want to see a strong lineup for the team they've backed to win.
But if the franchise fields a group of rookies and underperformers, its prospects of winning drops sharply. Winning a side, a weak team could still help you win a bet.
Let's say the Warriors' main players are injured. So, they field their rotational players against the Dallas Mavericks, who are on a roll. Instead of backing one team to win, you could bet on totals.
Total bets involve predicting the number of points scored in a game. Normally, teams with little to no defense score a lot while those invested in defense involve below 220 points.
5—Previews and Expert Picks
Some experienced bettors don't read game previews by experts. That's because they can preview a game and predict it correctly. If you're inexperienced in betting, however, reading previews is crucial.
Betting previews provide a quick overview of two or more teams. The experts explain a little bit about both teams, standings on the league, form, important players and the team likely to win.
Now, you shouldn't take a tipster's prediction as the undisputed truth. Instead, you should look at the prediction and compare it to your analysis. If an expert believes the Warriors will win the 2022 Championship, take time to read their analysis. If you agree, then you can place a similar bet.
6—Odds Comparison
A decade ago, the best way to compare NBA odds was to travel to Las Vegas and visit every casino with a sportsbook. Those days are gone. Sports betting is now legal in 30+ states.
If you live in a state where betting is legal, you can bet on sports from the comfort of your home. Better yet, you can compare odds with the help of an odds comparison tool.
Comparing odds helps you know which site offers the best returns for your money. In doing so, you don't have to join multiple betting accounts.
7—Predicting Major Games
The average NBA fan can't predict a major game. Think of March Madness. Thousands of people send their picks for the top four teams—brackets. Yet, every year, almost no one gets it correctly.
It's the same story with NBA Championships. Tens of thousands of people spend money trying to predict the winning NBA team. But in the end, most people lose.
Reading betting news can enlighten you on how to pick your brackets, division, conference and championship winners. You could still lose—NBA games are difficult to predict. However, reading betting news from the right sources can improve your chances of winning.