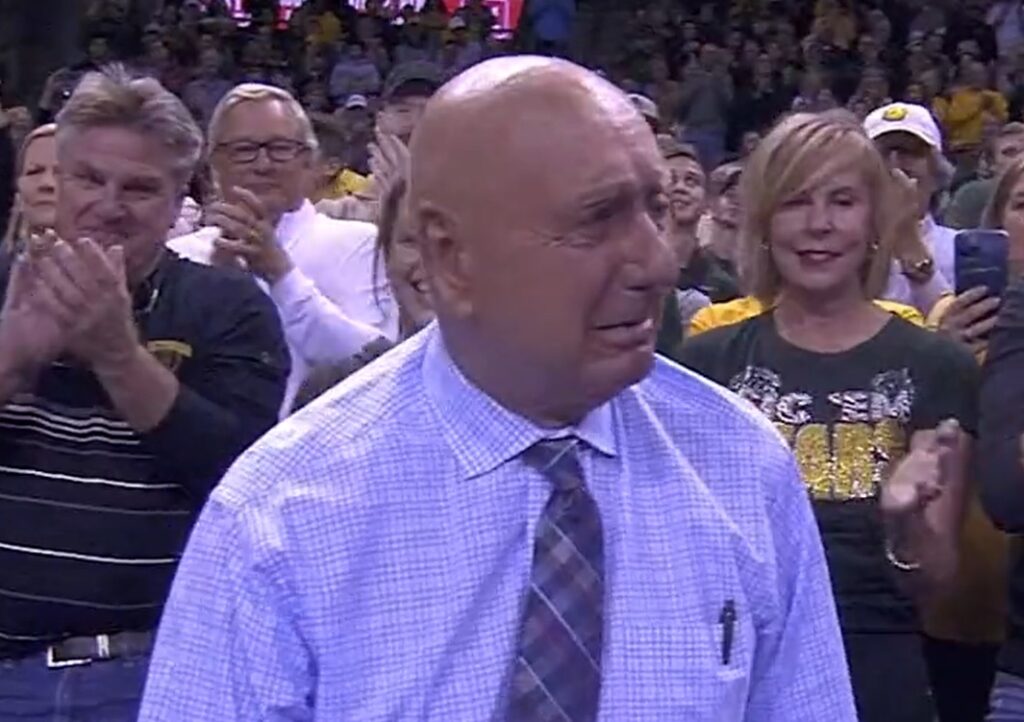 Dick Vitale has been battling cancer since October and facing his own mortality over the last couple months. But this week when Baylor found out he would be in the building calling their game against Villanova, they took the opportunity to put together a great tribute video about Vitale and his career. When Vitale found out he'd be in the building for the game he was so excited he released this statement:
"I'm jumping for joy knowing I'll be sitting next to Jon Sciambi and talking hoops instead of chemotherapy and blood counts," Vitale said.
Then the video played…
Thank you, @DickieV. A true legend to the game of college basketball ??#SicEm | #CultureofJOY ? pic.twitter.com/vcpWVRxyTq

— Baylor Men's Basketball (@BaylorMBB) December 13, 2021
And he couldn't contain his emotions, looking back at his career and so thankful for the gesture from Baylor…
.@DickieV was brought to tears hearing the Baylor-Villanova crowd cheer him on ?? pic.twitter.com/HsZb4pQvx0

— ESPN (@espn) December 13, 2021
Everyone here at THD is pulling for Dick and hoping he gives the big C a big slamma jamma dunkaroo!