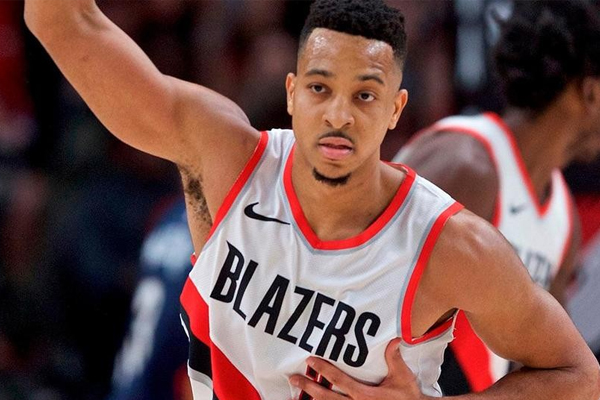 On Tuesday, the Portland Trail Blazers agreed to a three-year, $100-million extension with CJ McCollum.
McCollum is still owed $57 million over the next two seasons before the extension begins in 2021-22.
"It's an honor and a blessing to be in this position, honestly," McCollum said, per The Oregonian. "Growing up in Canton, Ohio, going to a small school, the career I've had early on to now, it's a testament to hard work, it's a testament to the organization believing in me, having faith in me throughout my career up to this point. I'm looking forward to spending five more years here."
McCollum's extension follows a four-year stretch in which the 27-year-old established himself as one of the more lethal two-guards in the NBA. Together with Damian Lillard, they led Portland to its first Western Conference finals appearance since 2000 this past season.
"It aligns me to be able to continue to play alongside Dame, continue to help build things — not only on the court but in the community," McCollum said.

"It made sense for me, made sense for the team, so I was glad we were able to get it done."
In 2018-19, McCollum averaged 21 points, four rebounds, and three assists across 70 appearances. The two stars combined to average 25.8 points per game in last year's playoffs, but they ultimately could not carry Portland past the Warriors.