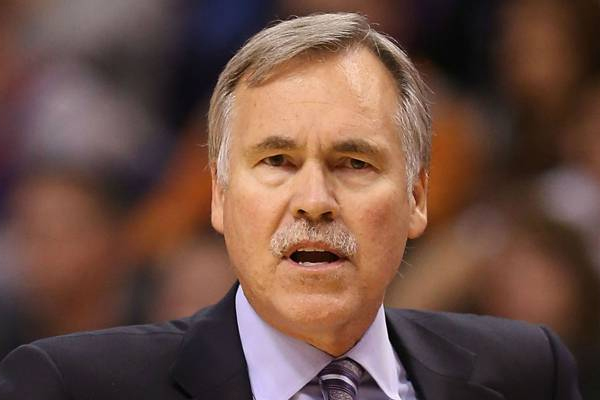 Houston Rockets head coach Mike D'Antoni remains hospitalized since Friday, but has improved enough from his intestinal virus to hope to be released today. D'Antoni has missed the Rockets' last two games due to the illness.
The 2017 NBA Coach of the Year hopes to be released from the hospital Tuesday but won't return for the team's regular-season finale against the Oklahoma City Thunder that night.
Rockets assistant Jeff Bzdelik has coached the team the last two games, both of which resulted in blowout wins over the New York Knicks and Phoenix Suns. Bzdelik credits D'Antoni for those wins.
"This is a by-product of Mike and the culture he's created here," Bzdelik said. "Everybody is staying in their lane. Everybody is doing their job. It's a credit to Mike and what he's established here. Most importantly, the players have been awesome. Their leadership, you can't have a good team, you can't have a great team unless you have great internal leadership and we have great internal leadership."
Houston is still in play for the Western Conference's No. 2 seed.