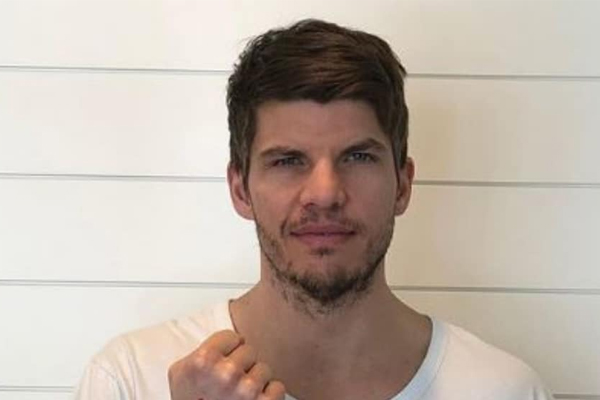 Utah Jazz's Kyle Korver, reflected on race relations in America and pondered his position as a white man playing in the NBA in an intensely personal essay published Monday on The Players' Tribune.
In the piece titled "Privileged" Korver touched on a variety of race-related topics and shared how he has struggled with the privilege he's been granted as a white man.
"I know that, as a white man, I have to hold my fellow white men accountable."
Korver described two incidents involving black players in the NBA that made him reflect on racism and his own privilege. The first being Thabo Sefolosha's 2015 arrest and the second, a racial incident last month involving Thunder star Russell Westbrook and a fan in Utah.
"There's an elephant in the room that I've been thinking about a lot over these last few weeks," Korver wrote. "It's the fact that, demographically, if we're being honest: I have more in common with the fans in the crowd at your average NBA game than I have with the players on the court."
Korver mentioned his "privilege" on multiple occasions in the piece, writing that, as a white man, he has the option to engage or disengage in the fight against racism.
"What I'm realizing is, no matter how passionately I commit to being an ally, and no matter how unwavering my support is for NBA and WNBA players of color … I'm still in this conversation from the privileged perspective of opting in to it," he wrote. "Which of course means that on the flip side, I could just as easily opt out of it. Every day, I'm given that choice — I'm granted that privilege — based on the color of my skin."
LeBron James praised the piece on Twitter.
Salute my brother!! Means a lot. And like you said I hope people listen, just open your ears and listen. ?????? https://t.co/qBrd2H27x0

— LeBron James (@KingJames) April 8, 2019
In the published piece, Korver also discussed his own feelings of guilt and responsibility and listed several ways that he, as a white player in the NBA, can help deal with forms of racism.
"I know that, as a white man, I have to hold my fellow white men accountable," Korver wrote. "We all have to hold each other accountable.

"And we all have to be accountable — period. Not just for our own actions, but also for the ways that our inaction can create a 'safe' space for toxic behavior."

"This feels like a moment to draw a line in the sand," he wrote.

"I believe that what's happening to people of color in this country — right now, in 2019 — is wrong."
To find out more about Korver's thoughts on racism and white privilege check out "Privileged" on the Player's Tribune.