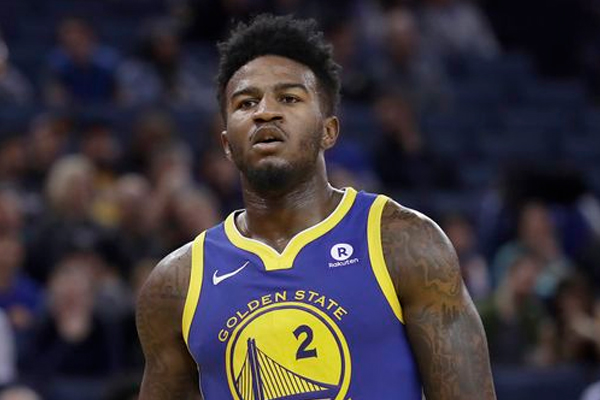 The Golden State Warriors suspended Jordan Bell he reportedly placed a hotel charge on the personal credit card of assistant coach Mike Brown.
Golden State announced his suspension for "conduct detrimental to the team." The suspension was served in Wednesday's win against the Memphis Grizzlies.
Apparently Bell had charged an item or items to assistant coach Mike Brown at The Peabody, where they were staying Tuesday night. While the rooms themselves are paid for by the team, anything else purchased at the hotel is not. The Warriors reportedly investigated the purchase after Brown was made aware of the unnamed charge. There is also concern that is isn't the first time Bell has done this to a member of the Warriors organization on a road trip.
Bell's character has come into question in the past. He upset Mavs head coach in 2017 after going off-the-back for an alley-oop to himself in the final minute of a Warriors win. He also skipped an optional practice last season in the middle of the Warriors' playoff series with the Spurs.
Golden State acquired Bell from the Bulls in exchange for $3.5-million in a 2017 draft-day trade that was widely regarded as a steal. He has averaged three points and 2.7 rebounds in 11.4 minutes per game this season.