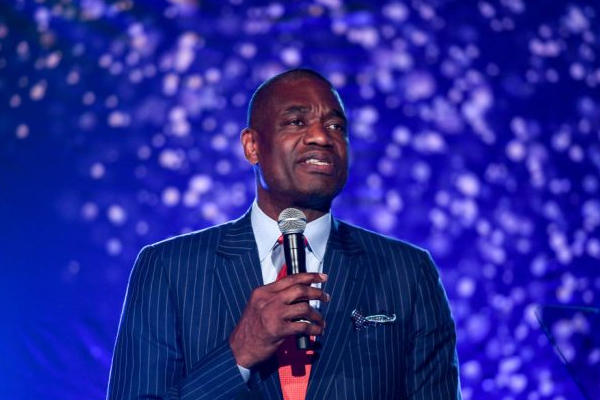 Hall of Famer Dikembe Mutombe has always given back to his native Congo and as part of his ongoing humanitarian efforts he has paid for an 8 year old child to be flown to the United States to undergo surgery to remove a facial tumor.
TMZ was on hand at LAX and captured the moment when Mutombo greeted the young child.
"I met him in September when I was in Congo. I was touched what he's going through as a young boy who's 8 years old," Mutombo said. "Not going to school. The way he's been pushed away by the society. His mom has to keep him in the bedroom every day because people are talking bad about him."
Mutombo built a hospital in his home country of Congo, which is where Matadi, the young boy, underwent surgery to repair a cleft lip. He then needed specialists to remove the tumor which is why Mutombo flew him to L.A. and paid for his treatment. Matadi and his father will be staying at the Ronald McDonald house while recovering.
Dikembe Mutombo retired from the NBA in 2009. He was presented with the Sager Strong Award at the 2018 NBA Awards in June. The honor is given to individuals who have exemplified courage, faith, compassion, and grace.