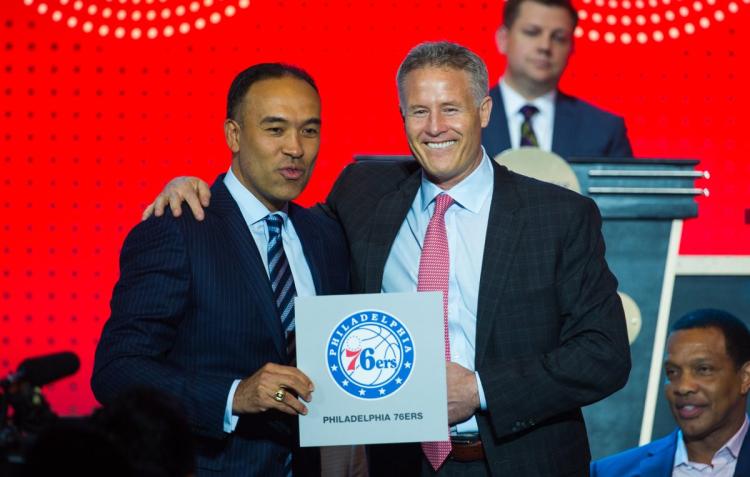 The Philadelphia 76ers won Tuesday night's draft lottery, which isn't surprising. They had the best odds of securing the No. 1 pick.
Plus, you know, Dikembe Mutombo, told us they had won hours beforehand:
What does Mutombo know that we don't? ? #NBALottery pic.twitter.com/3KoISM5EP6

— Bleacher Report (@BleacherReport) May 17, 2016
There are only four possible explanations for this.
Scenario No. 1: this could have been accident. Maybe Mutombo, or someone who works for Mutombo, was scheduling a tweet on the off chance the Sixers did win the lottery, and the time got mixed up.
Scenario No. 2: Mutombo could be a seer that sees into the future.
Scenario No. 3: Former Sixers president and general manager Sam Hinkie could have hacked Mutombo's Twitter account:
#Hacked pic.twitter.com/dEAfchYeDW

— Dan Favale (@danfavale) May 17, 2016
Scenario No. 4: The NBA lottery is, in fact, rigged, and Mutombo is, for reasons unknown, involved in this backhanded trickery.
We'll let you decide which scenario makes the most sense.
In the meantime, here's hoping the Sixers draft Ben Simmons first overall, Joel Embiid gets healthy, Dario Saric comes stateside and head coach Brett Brown trouts out the all-6'10" lineup next season featuring those three, plus Nerlens Noel and Jahlil Okafor.