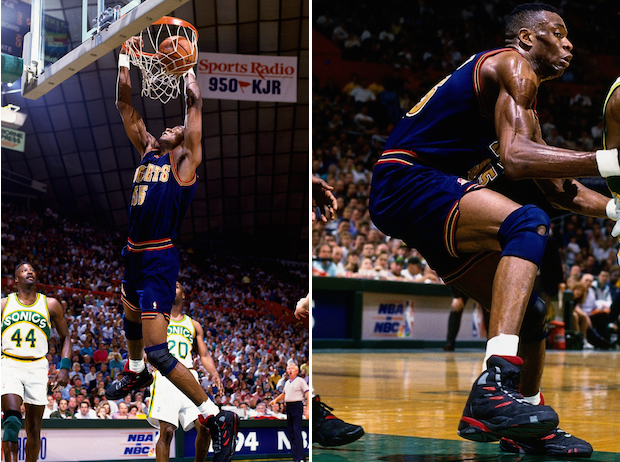 After debuting 20 years ago in 1994, adidas will continue to keep Dikembe Mutombo relevant by re-releasing the adidas Mutombo II.
In 1994 during the 1993-94 NBA Playoffs, Dikembe Mutombo was apart of a Denver Nuggets team who was seeded 8th in the Western Conference who went on to beat the number one-ranked Seattle Supersonics team in the first round. The Nuggets put the Supersonics away in five games but this was also at a time where the first round of the Playoffs was a best-of-three series.
This original colorway of the adidas Mutombo 2 releases on May 10th on their webstore for $110 with new pairs to come throughout the year.