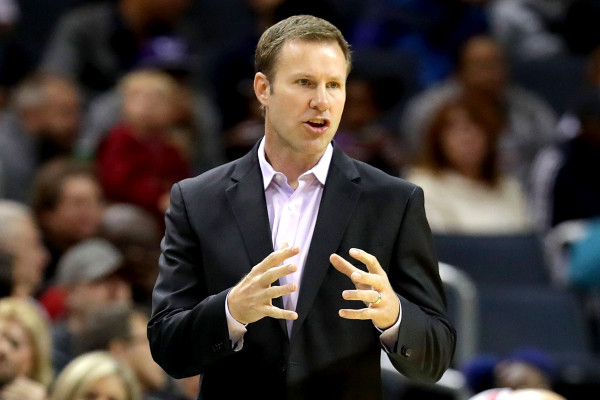 On Monday morning, before 9am, the Chicago Bulls fired head coach Fred Hoiberg and named associate head coach Jim Boylen as his replacement.
According to ESPN, Boylen is taking over as head coach NOT as the interim coach.
"Decisions like this one are never easy to make, however I felt this was the right choice for our organization at this time," John Paxson, the Bulls' executive vice president of basketball operations, said in a statement.

"After a thorough evaluation, I elected to make this move with the overall development of our team in mind. As a team, I believe it is imperative that we make unfaltering strides in the right direction and build the right habits to help put our players in the best position to evolve not only now, but into the future. I want to thank Fred for his dedication and efforts, as well as for his enduring commitment to our team."
The Bulls have lost six consecutive games and 10 of their past 11. Chicago's 5-19 start is tied for fifth worst in team history.
Hoiberg has coached the Bulls for four season with one playoff appearance. He is currently on a five year, $25 million contract which is guaranteed. Boylen is signed through the 2019-20 season and will earn just under $1 million per year. It's still not known if his contract will be restructured as a result of his promotion. He joined the Bulls in June 2015 and has more than 30 years of combined coaching experience at the college and pro levels.