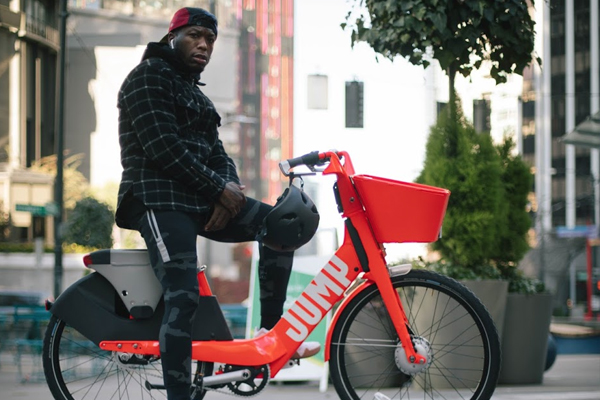 Uber, the ride sharing program, has announced the launch of JUMP electric bikes for Seattle.
Uber partnered with 3x NBA dunk champion and local Seattle favorite Nate Robinson to hit the streets by JUMP bike and surprise local basketball fans with an impromptu pickup game that took place on Monday, November 19 at Denny Courts.
JUMP bikes are pedal-assist electric bikes, so the harder you pedal the faster you'll go. An integrated GPS and lock means that you can find a bike near you, and go for a ride. In Seattle, riders must pay $1 to unlock a Jump bike, plus 10 cents per minute of use. Uber is offering riders up to five free, 30-minute trips daily through December 12th.