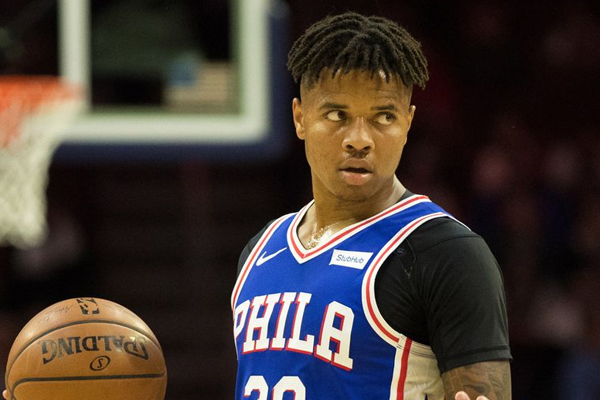 Philadelphia 76ers point guard Markelle Fultz will not participate in practices or games until he has been evaluated by a shoulder specialist.
Coach Brett Brown said he made the adjustment of sitting Fultz and playing McConnell because he thought it would increase his team's energy, but it now seems that there was more to it than that. According to The Athletic, Fultz, at his attorney's direction, will see a shoulder specialist early next week and won't participate in practices and games until the is evaluated.
At the direction of his attorney, Raymond Brothers, @MarkelleF is scheduled to see a shoulder specialist early next week. Per Brothers, Fultz will not participate in team practices or games until after the the specialist has had a chance to evaluate him.

— David Aldridge (@davidaldridgedc) November 20, 2018
Brown was asked after the game if he planned to continue playing McConnell over Fultz.
"I don't know," Brown said. "(The determining factor will be) when I think it through deeper and look at tape and see who we're playing, the next opponent. All the things that I should do."
Fultz was the top pick of the 2017 draft and began his career with high expectations, but unfortunately he has had to deal with many injuries. In 19 games this season, he is averaging 8.2 points on .419 shooting, 3.7 boards and 3.1 assists in 22.5 minutes a night.