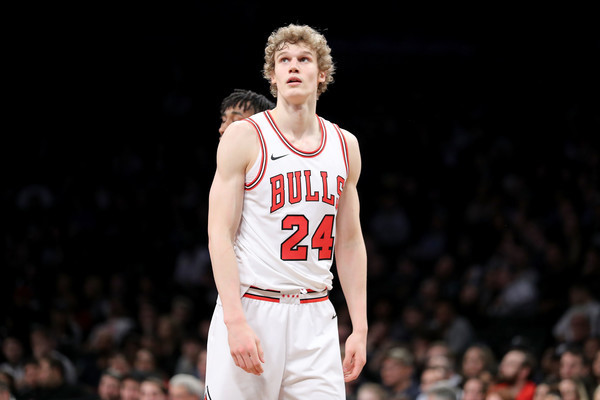 When Chicago Bulls sophomore Lauri Markkanen first suffered his right elbow sprain, his timetable for return put him back sometime in mid-November. Now, however, it seems like he'll be lucky to see the floor by mid-December.
From Joe Cowley of the Chicago Sun-Times:
The original timetable called for Markkanen to miss six to eight weeks, but Bulls coach Fred Hoiberg bumped that back to eight to 10 weeks before the game against the Mavericks. The Bulls want to make sure Markkanen is pain-free and fully conditioned for the grind of the regular-season schedule when he returns.

''He's still not shooting a lot,'' Hoiberg said. ''He's shooting short-range shots. He's getting really good conditioning workouts in, so when he is cleared to start shooting and has no pain in that type of activity, hopefully he can get back soon as far as when he's cleared for contact. He's doing as much as he can right now.'' . . .

''We need to make sure that he's 100 percent before he goes back out there,'' Hoiberg said. ''You'd hate to have a setback that keeps him out for a longer stretch. We'll continue to test that elbow, and as soon as it's pain-free, he'll be cleared to go out there and take some contact.''
There's really no reason for the Bulls to rush Markkanen back. They're not competing for anything this season, and he's arguably the most important player when looking at the big picture.
A case can be made for Zach LaVine or Wendell Carter Jr. That's fine. The point is, Markkanen is a big part of what the Bulls are trying to do long term. They're smart to show patience and caution.
That being said, I, for one, cannot wait to finally see some Markkanen-WCJ minutes at the 4-5. So here's hoping Markkanen sniffs 100 percent well before Christmas.