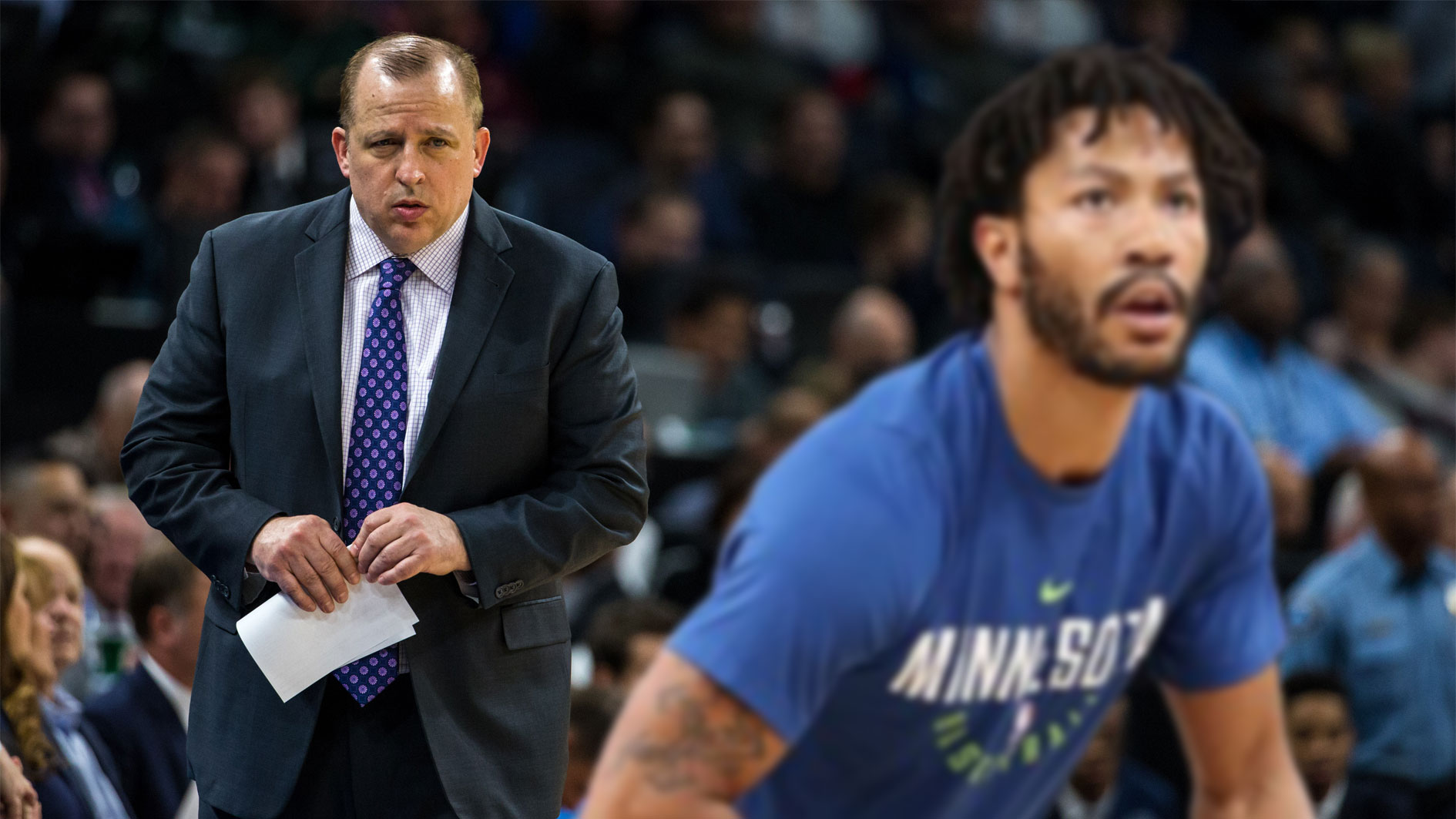 Tom Thibodeau still believes in Derrick Rose.
Injuries have largely derailed what once appeared to be a storied career in the making. Rose won the MVP award in 2010-11, his third season. His was supposed to be a resume for the record books.
Things haven't played out that way. One injury after another limited Rose's availability for years, during which time the NBA began transitioning away from ball-dominant point guards who lack three-point touch or a tangible ability to make make those around them better. Now, Rose is a backup on a minimum contract with the Minnesota Timberwolves, and there is a clear divide when it comes to discussion how valuable he actually can still be.
For Thibs, though, there is no issue. He still sees Rose as one of the league's best, per Jace Frederick of The Pioneer Press:
Thibs on Derrick Rose: "As long as he's healthy, he'll be one of the best players in the league."

— jace frederick (@JaceFrederick) October 22, 2018
Er, um, no.
Rose can still have an impact in the right role. The Timberwolves seem to have him in it now. He's coming off the bench and clearing 15 points per game like a tried and true microwave scorer. That's fine.
But you cannot depend on him to run an entire offense full-time. He's not that type of playmaker. Nor is he an impact defender. It's also difficult to roll him out in lineups featuring too many other ball-dominant talent. He's never developed as a spot-up shooter or strong cutter.
If Rose never gets injured, maybe his athleticism and quickness continue to carry him up the superstar ranks. Or maybe not. After all, we're not talking about Russell Westbrook or John Wall. They have gravity Rose never did. It's fair to wonder where his career could've gone, but to keep banging the "one of the league's top players" drum is played out.