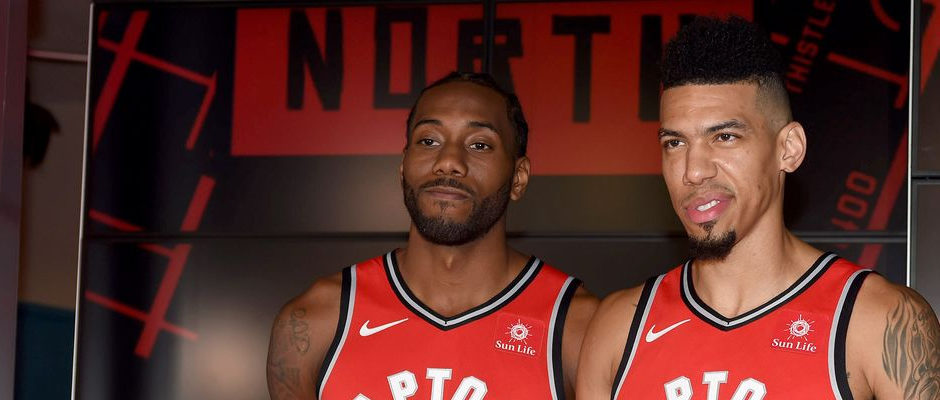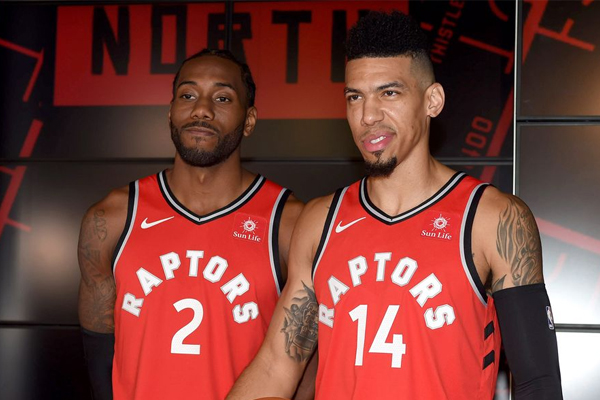 Danny Green's Kawhi Leonard takes are music to Toronto Raptors fans' ears.
It would not be a stretch to say most expect the two-time Defensive Player of the Year to head elsewhere as a free agent next summer. At almost every turn since being acquired from the San Antonio Spurs, though, Green has, oft-inadvertently, preached optimism about Toronto's chances of keeping Leonard.
The latest, according to him? Leonard is more vocal and just plain comfortable on the Raptors (via the Toronto Sun's Ryan Wolstat):
Danny Green said today he has never seen Kawhi Leonard this vocal. Nurse had talked yesterday of Leonard's leadership. Green isn't sure if it is a seniority/age thing (wasn't going to say much around Duncan, Manu, Parker, etc.) but said he definitely seems comfortable here.

— Ryan Wolstat (@WolstatSun) October 8, 2018
The seniority/age tidbit is a great point. Leonard has never really been put in a position where he needs to be the loudest guy in the room. Plus, Spurs coach Gregg Popovich has previously lauded Leonard for heightened leadership—though not recently, obviously.
At the same time, we cannot downplay these comments from Green.
Leonard is in a new situation, with new teammates, playing for an organization he didn't initially want to join and facing a foreign kind of spotlight following a near-nasty divorce from the Spurs. It would be all too easy for him to remain withdrawn or relatively silent in the locker room; it would be too easy for him to just go with the flow and follow everyone else's lead.
That he's apparently being more proactive is a big deal. It doesn't infer long-term commitment, but it does imply interest. That, in turn, should make it easier for him to forge chemistry and relationships with people beyond Green—most notably with Kyle Lowry, who is great friends with DeMar DeRozan.
Again: This shouldn't be blown out of proportion. Leonard could still leave next summer. But if he's already comfortable in Toronto, the Raptors at least have the evidence necessary to prove this was an experiment worth gambling on.