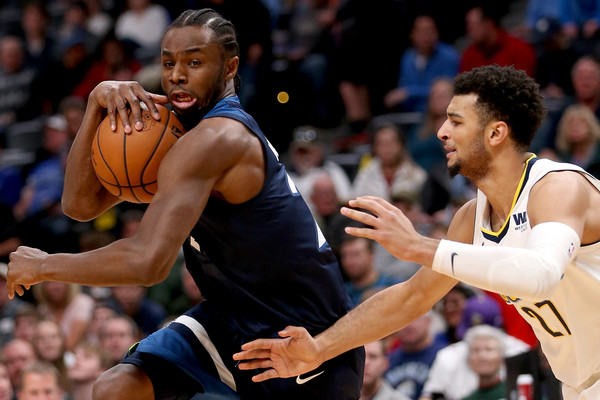 Jimmy Butler's relationship with the Minnesota Timberwolves' youngsters is supposed to be part of the reason why he wants out. More specifically, his interactions with Karl-Anthony Towns and Andrew Wiggins are supposed to have soured his Minnesota experience.
Ask Wiggins, though, and he'll tell you that's not the case. As he told reporters before the Timberwolves' loss to the Toronto Raptors, per Sportsnet's Michael Grange:
"We've always been cool. Even after all that stuff happened this summer, from what people made it seem like, nothing happened. We always cool. even the first time I seen him during training camp and we talked, there was never no problem."
Butler has kind of gone out of his way in recent weeks to note that his beef isn't really with his Timberwolves teammates. Rather, it's more so with management, broken promises and how they actually view him. He's also been quick to say that Tom Thibodeau is still his guy, yet as the head coach and president, Thibs would fall under the management umbrella. So who knows what's really going on.
Whether Butler really doesn't want to partner with Wiggins and Towns anymore is mostly irrelevant. What's more important is how Wiggins has handled the issue himself. Aside from a little social media drama with Stephen Jackson that others mistook for a battle with Jimmy Butler, he's been mostly upbeat about this entire situation. That he's stayed out of the he-said, they-said rumor mill is fairly impressive, and a breath of fresh air for an environment light on it.