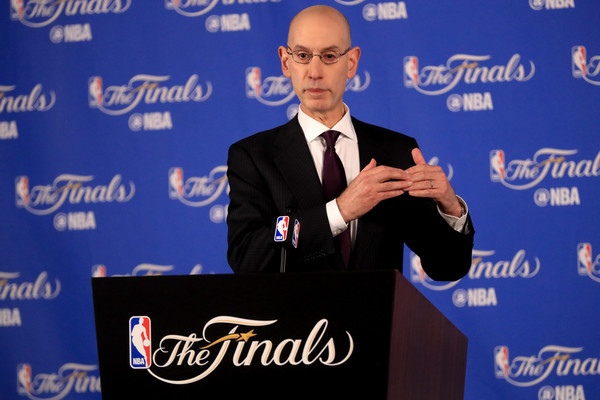 The cold and harsh winter that many free agents have dealt with these past two summers after teams went on spending sprees in the 2016 off-season may finally be coming to an end. This also means that the head-scratching contracts may be returning very soon.
According to Shams Charania of Yahoo Sports (where are you at Woj?), the league's salary cap is projected to rise quite a bit over the next few seasons.
Sources: The NBA has informed its teams of updated projected salary cap and tax level for 2019-20 ($109M, $132M) and 2020-21 ($118M, $143M).

— Shams Charania (@ShamsCharania) September 18, 2018
The fact that many of those bad contracts from 2016 are coming off the books and the majority of the league is already projecting to have a lot of cap space over the next two summers, means that all signs point to another spending spree. It won't be long before we see players of Rodney Hood's caliber earning close to $20 million per year again (sorry Rodney).
To give you a preview of the madness we are in store for next summer, about half of the league's players are free agents. As many as 20 of the 30 teams in the league will have max cap space and the cap will be rising… Hoopshype may crash on July 1, 2019.
I am not surprised the cap is rising again with the NBA's current golden era. The number of marketable stars in the league continues to ascend and its national and international profile improves in the midst of a golden era and a new TV deal, not to mention the league being at the forefront of new media consumption for sports.