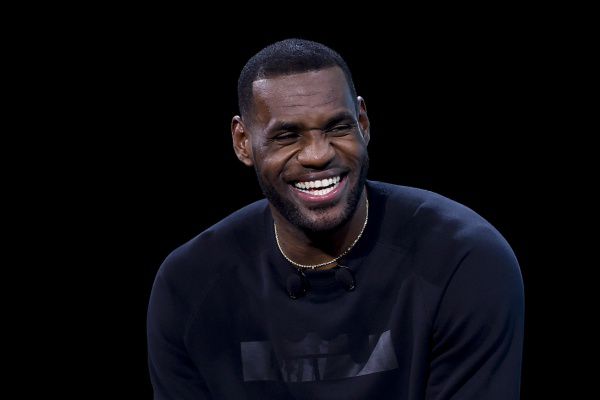 Nike created waves earlier this week by making NFL free agent Colin Kaepernick the face of its #JustDoIt campaign. Since then, plenty of professional athletes have come out in support of both the quarterback and the brand. LeBron James is, officially, now one of them.
From the Associated Press (via NOLA.com):
Closing his remarks, he said he stood "for anybody who believes in change." He added: "I stand with Nike, all day, every day."
This is hardly a surprising remark. James has been one of the most outspoken athletes during this tense political time, and he's on a lifetime contract with Nike. Their views have aligned. This is a no-brainer.
Believe in something, even if it means sacrificing everything. #JustDoIt pic.twitter.com/SRWkMIDdaO

— Colin Kaepernick (@Kaepernick7) September 3, 2018
Support for Nike across the board, however, is definitely weird. Kaepernick deserves the praise being heaped upon. The NFL has clearly colluded against him and his ability to continue his career. Some of the quarterbacks signed since he last took a snap under center prove that much. And, yes, on some level, Nike deserves a round of a applause for taking a risk, a stand, that other companies would not have associated themselves with.
But this isn't about activism for Nike. It's about capitalizing on activism. They're banking on this move selling a crap ton of sneakers and apparel. And it will. The response towards them on social media has been overwhelmingly positive—just look at the number of Instagram reposts they received from other Nike endorsed athletes—and they've synced up with someone, in Kaepernick, who will go down as one of the most important, influential sports figures of all time. They'll earn honorary mention alongside him from now until forever more. That's not going to end up being a bad a thing.
So, yes, LeBron stands with Nike, and he's not one to let the actual message get buried beneath the vernacular and spin of it all. Others, though, would do well to remember that Kaepernick, not Nike, is the one taking the moral stand.