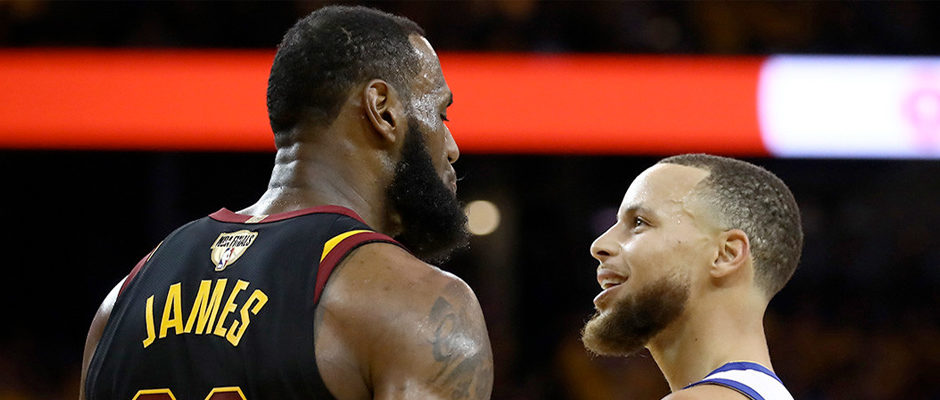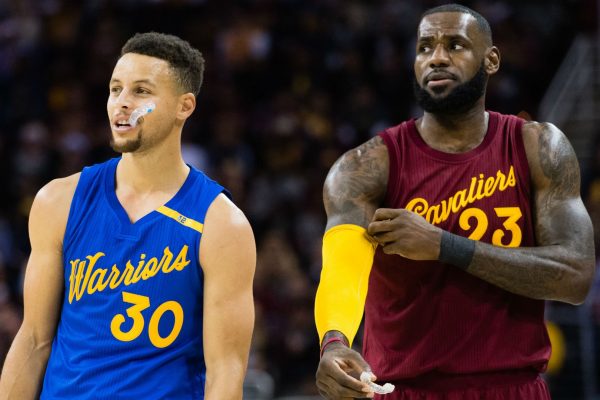 Stephen Curry is ready to face LeBron James four times during the regular season instead of two.
From the Associated Press (via NBA.com):
After four straight NBA Finals against James and the Cleveland Cavaliers, two-time defending champion Golden State will get four matchups against James during the regular season.

"And a whole new-look Laker team with some of the young kids. It should be fun, the Bay Area and L.A. and the whole thing," Curry said Monday in a sit-down with The Associated Press while hosting his annual elite camp at Ultimate Fieldhouse. "When I first got into the league Oracle would be buzzing any time the Lakers came in. There probably will be a revolution of Laker fans that are going to try to creep in but I hope Bay Area and Dub Nation we keep control of that competition because we're on top right now."
Of course Curry thinks it should be fun. He doesn't play for the Lakers. Even with LeBron in Hollywood, the reigning-champion Warriors have a stronghold on this theoretical rivalry. James may one day find himself surrounded by the talent necessary to contend with Golden State, but that day won't come next year.
And not to burst anyone's bubble or anything, but there's a chance we even less of LeBron versus the Warriors now. Yes, we get four regular-season matchups, but that's all we'll get unless they meet in the playoffs. At least before, with the Cleveland Cavaliers on an NBA Finals treadmill, we were guaranteed six to seven total sparrings, with the potential for more. Now, with the Lakers firmly just outside the contender's circle, these two teams may not meet in the postseason unless it happens during the opening round.