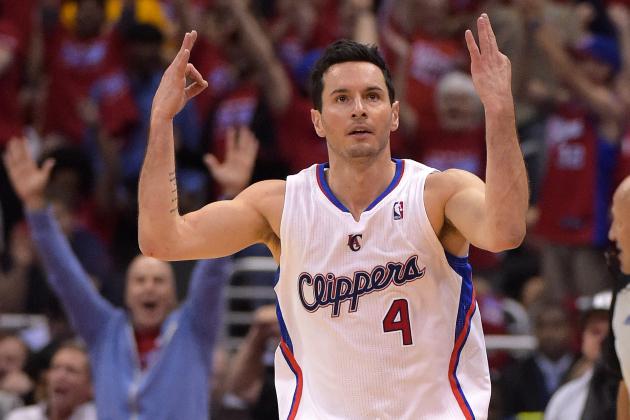 The Lob City Era of the Clippers brought with it a lot of talent, a lot of wins, a lot of playoff shortcomings and a lot of drama.
That era officially ended last summer when the Clippers traded Chris Paul to the Rockets and became even more over when they traded Blake Griffin to the Pistons at this year's trade deadline and DeAndre Jordan chose to sign with the Mavericks this summer.
All that really remains at this point is head coach Doc Rivers, as his own son was even shipped out to the Washington Wizards.
Reports came out multiple times about there being a lot of tension behind the scenes, among their stars and between Paul and Rivers.
Here is Reddick giving a glimpse into the pettiness as he calls it to Pardon My Take:
"I don't think there was one moment. Doc used to always talk about how when one group was together for a long period of time, instead of getting closer together you end up pointing fingers at each other. It was weird because separately everybody was really cool with each other, off the court everybody sort of got along. And then, there was just so much pettiness, it was just pettiness. It's weird to think what we had the potential to accomplish and what ultimately derailed that was pettiness. Like, Donald Trump-level pettiness."
Reddick also said they didn't reach their potential because of a lot of passive-aggressiveness and he said that he was a part of it as well.
The lob city era Clippers will always be fascinating and one of those teams people probably won't remember could have been a lucky break from an NBA Finals appearance or even an NBA title in their heyday.