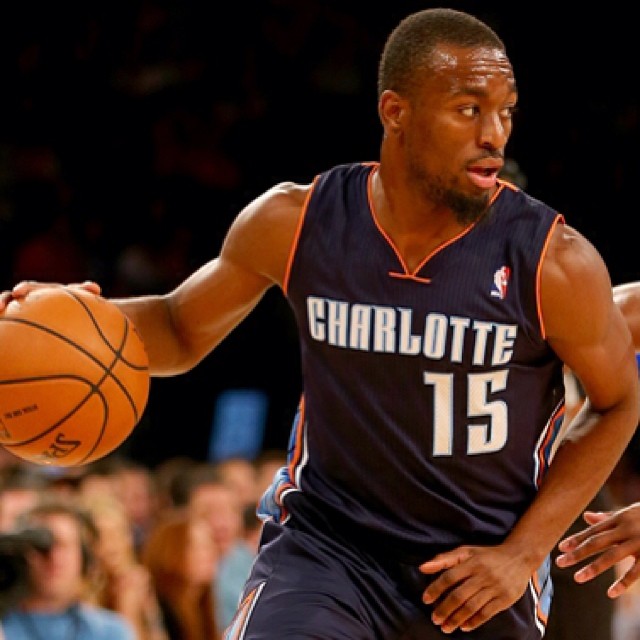 Kemba Walker is entering the final year of his very affordable four-year, $48 million contract with the Hornets.
The Hornets have been stuck in NBA purgatory in recent years without enough talent to make the playoffs in the weaker eastern conference, but too many veterans on big contracts to be bad enough to tank or have the financial ability to improve their roster.
That is why many think Kemba Walker will be traded before the deadline or sign elsewhere come next summer.
One rumored destination for many point guards is the New York Knicks, apparently Walker doesn't see himself there.
From the New York Post:
"I've been hearing it for years now — the Knicks," Walker said as he visited the Players Association's kids camp at Pier 36. "Every time I come home, it's, 'When are you coming home to the Knicks?' MSG is a special place, man. The Knicks are a special team. Of course, I've been a Knicks fan growing up, always rooted for the home team. But I really can't see myself in a Knicks jersey — only because I've been in one jersey. I really don't know."

Indeed, Walker doesn't "have a clue" what the future holds. Asked how tempting it might be if the Knicks pursue him, a still-grinning Walker said, "Got to see. We got to see. I've never been free, never been a free agent. We'll see.

"I have no idea. I've never been a free agent. I don't know how the process works. I will have options unless Charlotte gets something done."
After reading the full quote you see that Walker is really just trying to show a little loyalty to Charlotte and willingness to stay there if they are willing to pay him, but it is obvious if he hits the free agent market that the Knicks would appeal to him as a destination.
My guess is that Charlotte blows it up and trades Walker at the deadline, if that is the case I would assume it would be to a contender and not the Knicks but time will tell.