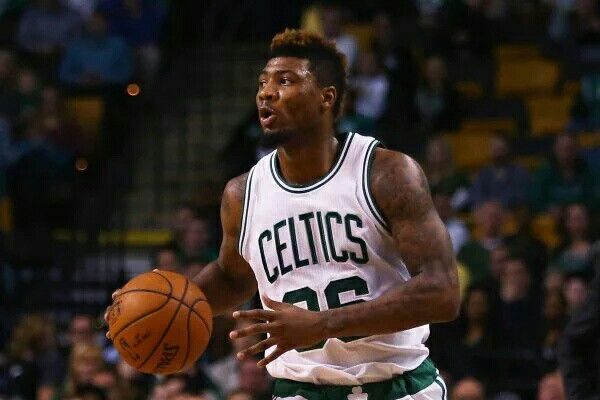 The Sacramento Kings are not done handing out offer sheets to restricted free agents…apparently.
After slinging four years and $78 million to Zach LaVine, only to see the Chicago Bulls match said overture, the Kings are now shifting their attentions to Rodney Hood and Marcus Smart. Here is NBC Sports Boston's A. Sherrod Blakely on the Smart stuff:
Source: After striking out on Zach Levine, the Sacramento Kings are preparing to put together an offer #Celtics Marcus Smart.

— A. Sherrod Blakely (@ASherrodblakely) July 10, 2018
And here's the Sacramento Bee's Jason Jones on the Hood situation:
League sources said the Kings have shown interest in Hood, but the talks have not progressed to the point where an offer sheet is imminent. . . .

The Kings tried to sign free agent Mario Hezonja to play small forward, but he took less money and a one-year deal with the New York Knicks.
Both players make infinitely more sense for the Kings than LaVine. Smart is the overall better target despite his poor three-point shooting. Though he's listed as a guard, the Boston Celtics have routinely used him to defend up to power forwards. The Kings need someone with that versatility.
Hood is less appealing because he's viewed as a career underachiever. He can get buckets in a hurry, but has struggled to maintain efficiency and involvement when tasked with playing a bit role beside larger-scale players. He also doesn't have a great wingspan for someone who stands at 6'8″, and he can be more passive than not with his on-ball defense.
Still, he's at least a wing. And the Kings need wings. Either one of Hood and Smart—who, again, defends like a wing—would satisfy that need. That being said, they shouldn't be surrendering their cap flexibility over the long term. If one of them is willing to sign a bloated one- or two-year deal, fine. Otherwise, Sacramento is better off preserving its powder for bad-salary absorptions and 2019 free agency.