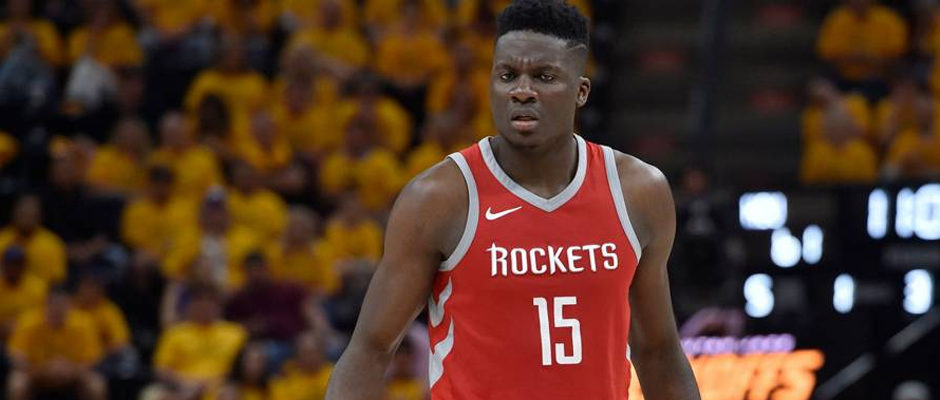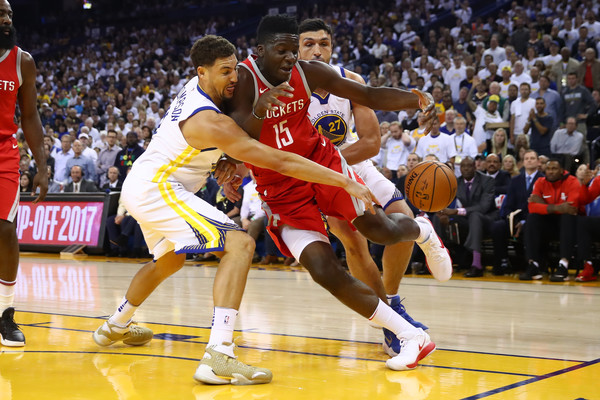 Clint Capela is the NBA's best remaining free agent, even though the Houston Rockets don't really fancy him a flight risk.
And why should they? Restricted free agents have generally been squeezed in this market. Even if Capela goes out and finds a lucrative offer sheet, the Rockets retain the rights to match. For now, though, the big man remains unsigned, leaving open the possibility he accepts his qualifying offer and re-explores the landscape as an unrestricted mercenary in 2019.
Houston, however, doesn't seem to worried by the absence of a deal. Not yet anyway. According to the Houston Chronicle's Jonathan Feigen, the team is "absolutely" optimistic it'll hash out something with Capela at some point:
Rockets offer to Clint Capela on July 1 was five years, $85 million, two individuals with knowledge of the offer said. With incentives, the deal could be worth $90 million. Rockets remain optimistic sides a deal will be reached. "Absolutely," one of the individuals said.

— Jonathan Feigen (@Jonathan_Feigen) July 11, 2018
This is an interesting stance to take with the two sides so ostensibly far apart. Capela is believed to want a deal in the four-year, $100 million range, according to ESPN.com's Tim MacMahon. The Rockets are either convinced he'll settle, or that a happy middle ground exists.
Perhaps it's a little bit of both. The Rockets know how valuable Capela is to their defensive scheme, especially now that Trevor Ariza and Luc Mbah a Moute are both gone. But they also know only three teams currently have appreciable cap space: the Chicago Bulls, Atlanta Hawks and Sacramento Kings. Of those three, only the Hawks could really talk themselves into spending maxish money on a big man. And even that's flimsy; they already have John Collins.
This whole situation more likely than not ends with Capela remaining in Houston. The question is: Will he be returning on a long-term deal, or as an expiring contract and patented flight risk?