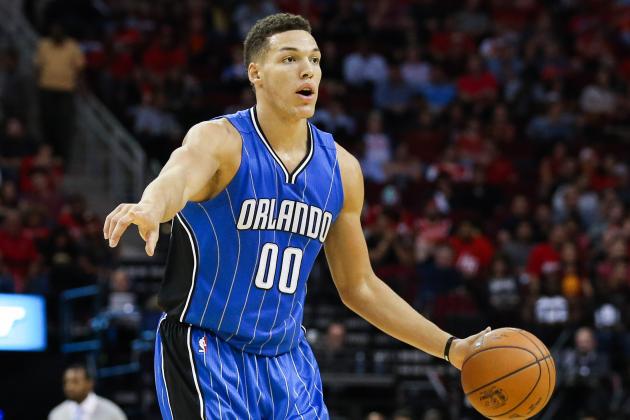 There are many teams with a lot of cap space going into free agency, but the best team with cap space available isn't the Los Angeles Lakers, it is the Indiana Pacers.
The Pacers could potentially have $35 million in cap space to try and improve upon a 48 win team in 2017-18.
So where are they planning on spending their money? Apparently on a springy young forward from Orlando…
Potential offer sheet target for Indiana Pacers' anticipated $20M-plus in salary cap space, league sources tell ESPN: Orlando Magic restricted free agent forward Aaron Gordon.

— Adrian Wojnarowski (@wojespn) June 28, 2018
Aaron Gordon would be a really interesting fit alongside their other core pieces in Victor Oladipo, Myles Turner and Domantas Sabonis.
A front court featuring him and Turner would be extremely athletic and able to affect the game on both ends.
All indications are that the Magic would match any offer sheet for Gordon (and they should) but they have made plenty of odd and frankly dumbfounding decisions the last few years and if the Pacers sign him to a max offer sheet, the Magic could conceivably change their position and let Gordon walk.
Aaron Gordon is a 22-year-old athletic freak who averaged 18 and 8 last season, whether it is in Orlando or elsewhere, he is getting paid this summer.