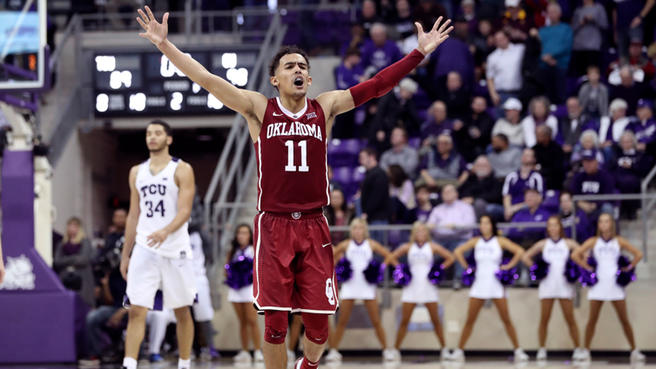 The day is finally upon us, the day that a new crop of talent enters the league and some of the superstars of tomorrow walk across the stage to embark on their NBA careers.
As is the situation almost any year, the rumor mill is teeming with rumors about what players will be drafted where and what picks or players may be available on draft night.
While the vast majority of these rumors turn out to be nothing but a smokescreen, some of these may come to fruition, so we figured it was worth it out to sort them out so you are prepared at home for the spectacle that is the NBA Draft…
-The Grizzlies are openly listening to offers for the No. 4 pick and attaching it with Chandler Parsons' massive contract
This has been a constant rumor from numerous sources around the league for the past week or so that the Grizzlies are hoping to get out from under the cap crippling two years and $48 million that they still owe to Chandler Parsons. Is it worth giving up the No. 4 pick in what figures to be a very good draft absolutely not.
If Ayton, Doncic and Bagley are the first three picks and they are not high on the second tier of players, they should consider moving down no further than No.10 in order to ensure they get one of the top players in this draft. I think they will ultimately stay at No. 4 and take Michael Porter Jr. in that scenario, but we will find out tonight. If Doncic happens to slip to No. 4 all hell will break loose and the Grizzlies will lukaley (see what I did there) have a pool of enticing offers to move down.
– The Hawks are trying to trade back to take Trae Young
There have been many reports that the Hawks are enamored with Trae Young, but they are also aware that taking him No. 3 may not be the greatest value considering who should still be on the board and that the more savvy strategy would be to move back to say No. 5 or No. 6. maybe even No. 7 in order to draft him and pick up other assets.
I think the Hawks would be foolish not just taking whomever is still available between Doncic and Bagley as I believe they are clearly the two best players in this NBA Draft not named DeAndre Ayton and could be the franchise cornerstone for the Hawks going forward. Young is much more of a risk in my opinion.
-The Celtics and Knicks are trying to trade up to take Mo Bamba
This makes a ton of sense. Bamba is an absolute freak of nature with his record 7'9″ wingspan and eye-popping short range ability, not to mention his intelligence and sweet looking jump shot. He is exactly the kind of defensive anchor the Celtics are missing and could put them over the top as a contender in the east. They also have plenty of draft capital to offer say the Grizzlies at No.4 or Mavericks at No. 5, with Sacramento's 1st and Memphis's 1st next season to start. The problem is that they don't have a top pick in this draft to offer and a team may not be willing to opt out of this draft for those additional assets a year from now. Attaching a player like Terry Rozier could make up the difference. The Knicks meanwhile feel like a better trade partner for Memphis with the ability to offer the No. 9 pick and last year's 1st round pick Frank Ntilkina.
'
The Cavaliers won't trade Kevin Love with or without LeBron returning
This is an interesting stance and hard to believe as they have clearly had Love on the block numerous times in the past two summers as they try to find a better piece to put around LeBron, I have a hard time buying this. I guess they figure he could be their best player next season and his expiring salary is an asset as well. They would trade him in a heartbeat if it meant acquiring Kawhi Leonard though.
There you have it, grab your popcorn, fire up Twitter (unless you don't want to know picks 5 minutes early) and get ready for a wild ride. Happy NBA Draft Day!