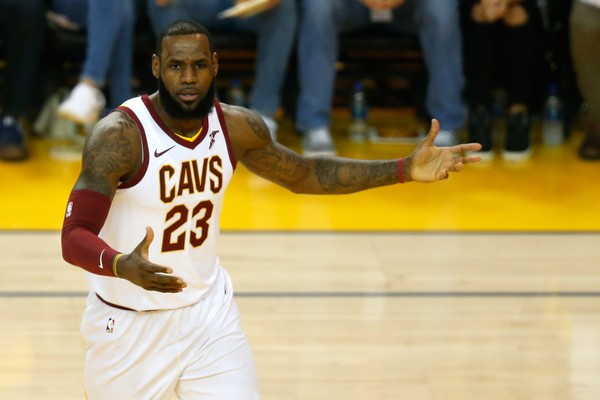 LeBron James holds the Golden State Warriors in high regard—so much so, he compared them to the New England Patriots following their Game 3 victory over his Cleveland Cavaliers.
Here's his postgame clip, via NBA TV:
"It's almost like playing the Patriots: you just can't have mistakes, they're not going to beat themselves." – LeBron James on Warriors #NBAFinals pic.twitter.com/xn0Z4TgIYb

— NBA TV (@NBATV) June 7, 2018
LeBron has a point here—a salient one. Yes, the Warriors got 43 points on hyper-efficient shooting from Kevin Durant. But they also received just 21 combined points from Stephen Curry and Klay Thompson on 7-of-27 clip. Curry specifically didn't hit his first three of the game until late in the fourth quarter.
Golden State still won.
That's the crux of LeBron's sentiments. The Warriors have the widest margin for error of any NBA team ever and perhaps of any professional sports team in history. They could get three suboptimal games from All-Stars, and still have another one left to carry them. That's what happened in Game 3. And it's absolutely absurd. And it's also why they have a 3-0 chokehold on the Cavaliers.
Old-school purists won't take kindly to LeBron complimenting his opponent mid-series. But forget about them. James isn't doing anything wrong. He hasn't given up on his team. His play makes that much clear. He's just acknowledging the obvious, without using as many words: On the brink of winning their third title in four years and forging an official dynasty, the Warriors are unfair as ever.