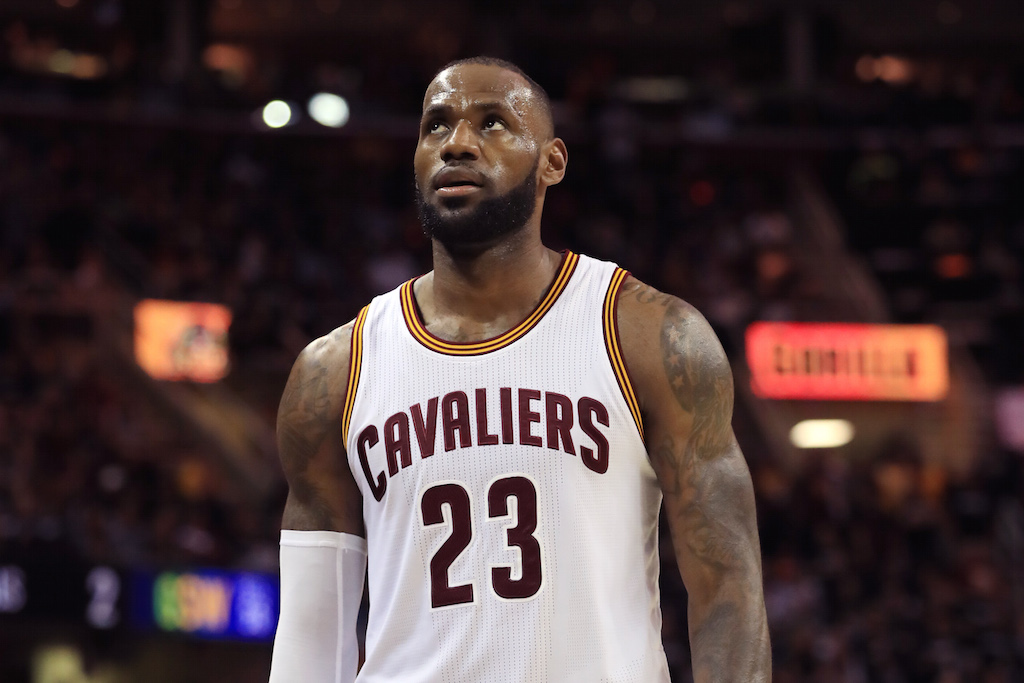 The Los Angeles Lakers are one Kawhi Leonard away from landing LeBron James in free agency.
No big deal, right?
ESPN.com's Ramona Shelburne, Brian Windhorst and Adrian Wojnarowski have been on top of the Kawhi-to-Lakers rumors over the past couple days, and their latest batch of intel makes it seem as if LeBron is a lock to sign with L.A. should they end up nabbing Leonard:
The Los Angeles Lakers re-engaged the San Antonio Spurs on Wednesday in pursuit of a trade for All-NBA forward Kawhi Leonard, league sources told ESPN.

The stakes on these talks are enormous because the teams believe a deal for Leonard would likely clinch a free-agent commitment out of LeBron James to the Lakers. James has until late Friday night to opt out of the final year of his contract with the Cleveland Cavaliers. . . .

The Lakers are using the Paul George and Kyrie Irving trades as proportional models for a Leonard deal, but San Antonio understands that this trade, for all intents and purposes, means both Leonard and James would come to the Lakers; and it will likely command a massive package of young players and draft picks for Leonard, a two-time All-NBA first-teamer and a two-time NBA Defensive Player of the Year.
That's two times they reiterate trading for Leonard would mean the Lakers are fast-tracked toward signing LeBron. Their entire report is worth a read. It's beyond extensive and paints a bleak picture for Spurs fans who were hoping their team was no odds-on favorites to retain Leonard. (For what it's worth, I'm not ready to give on him sticking around.)
If the Lakers do, in fact, trade for Leonard, it'll be interesting to see what happens with Paul George. Assuming LeBron is already aboard, they will have to get creative. Unless they can find a taker for Luol Deng's contract, they're looking at stretching him, clearing the decks and having only Leonard, PG13, LeBron, the room exception and a bunch of minimum contracts on the roster.