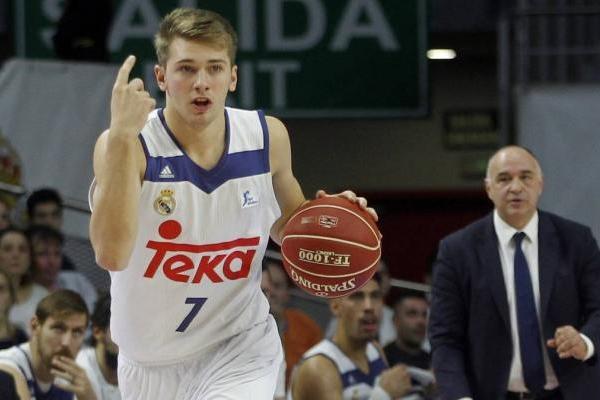 Now that the draft order is set, the rumor mill is up and churning in advance of the 2018 NBA Draft on June 21.
The Suns are reportedly debating between DeAndre Ayton and Luka Doncic with the No. 1 pick and the assumption was that the Kings would take whomever the Suns didn't at No. 2, but according to ESPN that may not be the case…
"The growing consensus among NBA decision-makers in attendance at Stark Arena in Belgrade is that the teams drafting behind the Phoenix Suns at No. 1, the Sacramento Kings and Atlanta Hawks are likely to pass on European prodigy in favor of American frontcourt players. The question remains whether a team will trade up into the top three to snag Doncic, or if he will fall to the No. 4 (Memphis) or even the No. 5 pick (Dallas) after being heavily scouted in the Euroleague playoffs against Panathinaikos and mostly struggling."
You have to take almost any rumor into a team's thought process into the NBA Draft with a grain of salt at this stage of the game as there is subterfuge and smokescreens everywhere and teams likely don't even have their draft boards finalized yet.
If these reports are accurate it could be a result of numerous factors, including the Kings and Hawks feeling they have greater needs in the front court, being concerned about Doncic's level of athleticism or some reports, whether accurate or not, that he is still a little immature, or just not feeling comfortable taking a European player that haven't been able to scout much and won't be able to workout prior to the draft.
I think this report is a smokescreen to try and cause confusion and maybe entice other teams to want to trade up to draft Doncic in order to see what kind of value can be had for No. 2 or No. 3, or it could be a veil for a million other things.
Personally I think Ayton is head and shoulders above the rest in this draft but I think Doncic, Bagley and Bamba are in the next tier, with Bagley and Bamba having a slight edge in my view over Doncic because of their size, production and measureables.
I think Doncic will end up getting drafted in the top three, whether that is by the Kings or Hawks or through trade.
This will be a very fun month leading up to the NBA Draft.