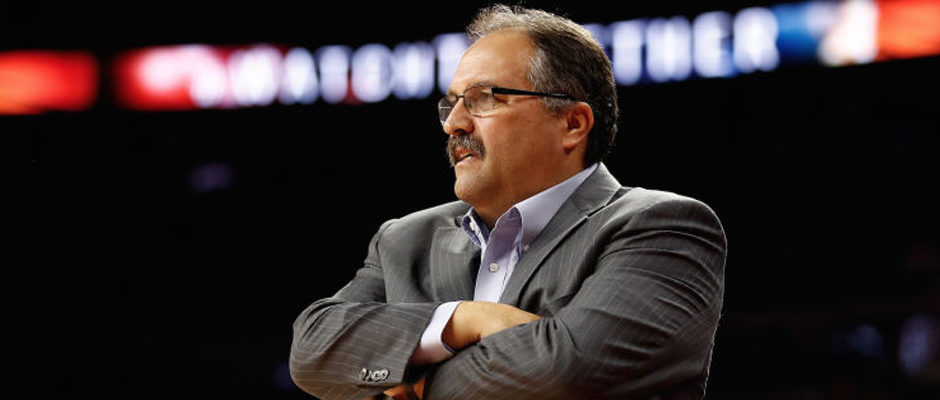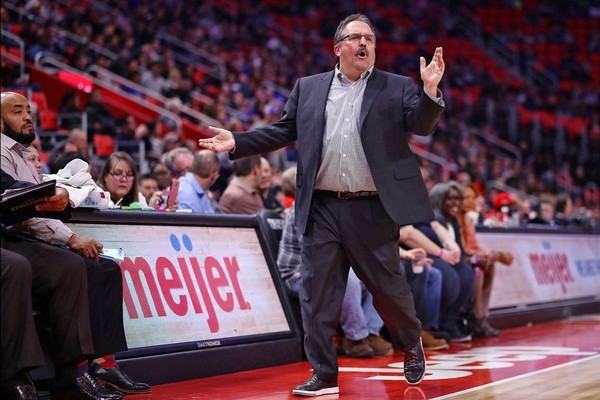 Stan Van Gundy will be back with the Detroit Pistons next season—unless he's not open to change.
Van Gundy's future with the franchise was considered up in the air by year's end. The coach-president yet again failed to guide his team into the playoffs, all while piecing together an intractable payroll and saddling them with a ton of long-term money—including the final four years and $140-plus million of Blake Griffin's contract.
After meeting with owner Tom Gores, however, it sounds like Van Gundy will stick around into next season, provided he's willing to accept some front office changes, of which he's the lead man right now, according to ESPN.com's Adrian Wojnarowski:
Detroit Pistons owner Tom Gores wants Stan Van Gundy to return as coach for the final year of his contract, but would prefer for that scenario to include structural changes to the franchise's front office, league sources told ESPN.

As president of basketball operations and head coach, Van Gundy has had full authority on player personnel and staffing — but Gores has suggested changes that, so far, Van Gundy is resisting, league sources said.

Van Gundy and Gores have been talking about a way to move forward together for two weeks, and some of that discussion has centered on the future role of general manager Jeff Bower, league sources said.

Bower — whom Van Gundy hired and trusts to run the day-to-day operations of his front office — is set to meet separately with Gores this week, league sources said.
This always felt like the most likely outcome to this dilemma. The Pistons clearly need to shake something up, but you don't give Van Gundy the latitude to trade for someone like Griffin, with all the money left on his contract, if you're not committed him to staying into the following year.
Van Gundy could walk away if Detroit asks him to relinquish too much power. Everyone has long seemed the presence of Arn Tellem as a threat to his control. But if the Pistons are willing to give Jeff Bowers more responsibility, that might be easier for Van Gundy to stomach.
Should they show him in the door, or try to position Tellem for more power, that's when this relationship could get messy. Van Gundy could either leave, or he could try pushing enough buttons to ensure he's dismissed without giving up his salary for the 2018-19 season.