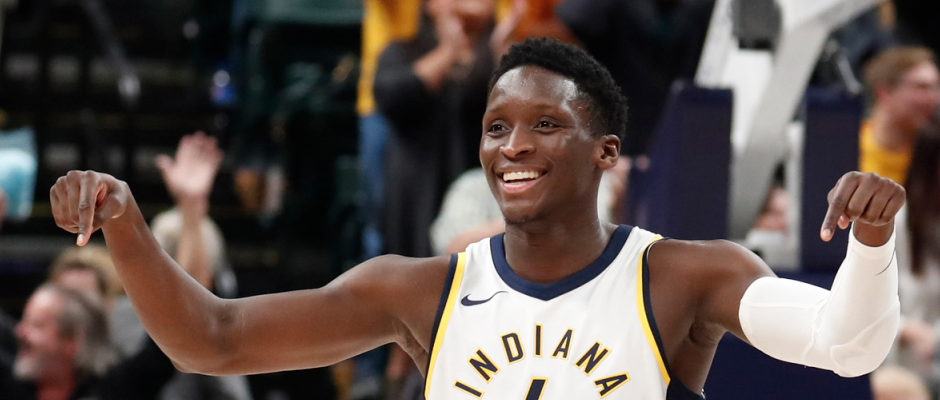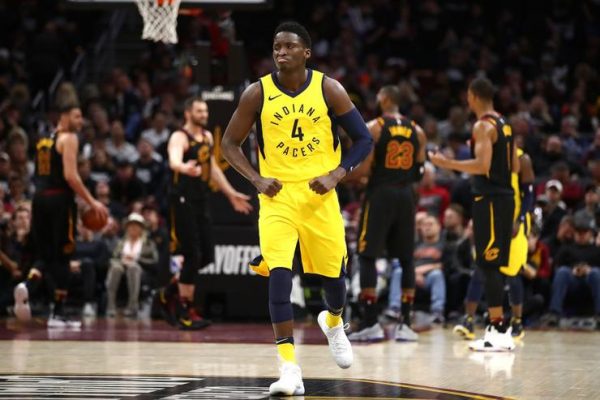 Victor Oladipo is coming off one helluva season. He averaged 23.1 points, 5.2 rebounds, 4.3 assists and a league-best 2.4 steals per game while slashing 47.7/37.1/79.9 in his first year with the Indiana Pacers. His performance in the first round against the Cleveland Cavaliers was touch-and-go at times, but his transcendence largely translated to the postseason crucible.
So, what do the Pacers want him to do now?
Everything all over again.
During Oladipo's exit interview, general manager Kevin Pritchard essentially challenged his All-Star guard to be more than a one-off anomaly. And Oladipo, it seems, responded well, per Pacers.com's Wheat Hotchkiss:
Pritchard said he challenged Oladipo in exit interview. Had Chad Buchanan play Milli Vanilli as he walked in then said, "That's the biggest one-hit wonder. Are you a one-hit wonder?"

Oladipo's response: "No, I'm Michael Jackson."

— Wheat Hotchkiss (@Wheat_Hotchkiss) May 1, 2018
This doesn't come as any surprise if you buy into an Instagram post from Oladipo's trainer immediately following Indiana's Game 7 loss:
Victor Oladipo just finished a close Game 7. He's already texting his trainer about getting back to work ? pic.twitter.com/GvAVvMNn8Y

— Bleacher Report NBA (@BR_NBA) April 29, 2018
In all seriousness, though, Oladipo's breakout creates an interesting dilemma for the Pacers.
They weren't supposed to win 48 games during the regular season. They weren't supposed to push LeBron James and friends to the brink in the first-round. Ostensible placeholders like Bojan Bogdanovic and Darren Collison and even Thaddeus Young weren't supposed to emerge as borderline indispensable.
Figuring out how to react on the heels of all this is going to be difficult. The Pacers have to toe that line between conviction and skepticism. They should want to try building upon this season's 48-win total, but at the same time, despite having a ton of cap flexibility, they cannot afford to overvalue their surprise performance.
Yes, the free-agent market will lack heavy-hitters this year. But overspending in the face of unforeseen success is a good way to become the next version of the 2013-14 Phoenix Suns. The Pacers shouldn't want that. They need to let this core marinate for another year—which becomes much easier with Cory Joseph opting in to the final season of his contract—while making uptick moves on the horizon. And if this time next year Oladipo is still a top-20 player, then yeah, they'll have the proper motivation to double-down on the nucleus of him, Myles Turner and Domantas Sabonis.