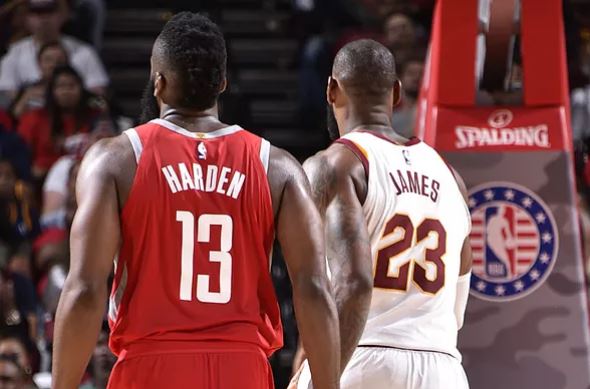 As you probably know or may have guessed by now, the NBA waits to reveal their regular season award winners after the NBA Playoffs and NBA Draft with an award show after the season.
While in theory this is a good idea and provides some fun drama around the awards, waiting around for over two months to hand out the awards that were decided upon in April is not a good look for the league and most of the intrigue surrounding these awards has dissipated by the time they are revealed as the NBA Finals and NBA Draft are fresh in fans and players minds and not the regular season.
Nonetheless the NBA is sticking to this method (for now) and they released their awards finalists on Wednesday:
Most Valuable Player: James Harden, LeBron James, Anthony Davis
Defensive Player of the Year: Rudy Gobert, Joel Embiid, Anthony Davis
Rookie of the Year: Ben Simmons, Donovan Mitchell, Jayson Tatum
Most Improved Player: Victor Oladipo, Clint Capela, Spencer Dinwiddie
Sixth Man of the Year: Lou Williams, Eric Gordon, Fred VanVleet
Coach of the Year: Brad Stevens, Dwane Casey, Quin Snyder
There is one nominee that sticks out like a sore thumb on that list, Dwane Casey.
Casey may very well win coach of the year after leading the Raptors to a franchise-best 59 wins and the top seed in the eastern conference, but after being swept out of the eastern conference semifinals yet again by LeBron James and the Cavaliers, Casey was fired last week. Yikes.
This is exactly why you don't wait two months to unveil these awards. I miss the days when the MVP would accept his award on the court in front of his fans in the 2nd round of the NBA Playoffs (except for Dirk in 07 and would have been the situation with Westbook last season).
This has led to some classic playoff moments like David Robinson accepting the award in 1994 before the Spurs second round series with the Rockets and then getting torched by a highly motivated Hakeem Olajuwon en route to his first of two NBA titles.
Most of the winners feel obvious, Harden will win MVP, Oladipo with win most improved, Lou Williams has got sixth man locked up and despite Mitchell's incredible season, Simmons is likely taking home rookie of the year. The two with any intrigue in my opinion are defensive player of the year and coach of the year.
My hunch is that Gobert and Casey won these awards, but the whole world knows that if voters voted now Brad Stevens would win the award by a landslide.
We'll see if Dwane Casey has to endure a painfully awkward acceptance speech come June 25…