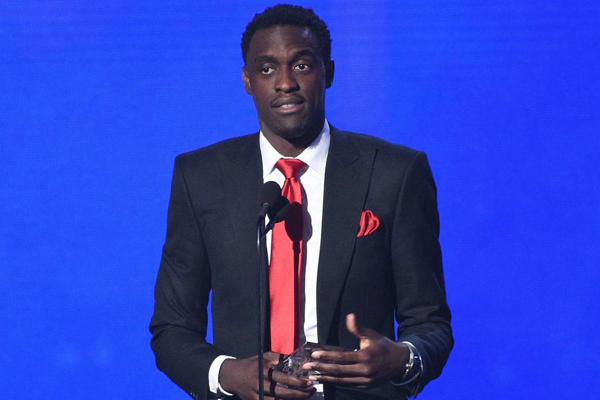 Toronto Raptors forward Pascal Siakam has won the NBA's most improved player award. I'm not sure many folks a couple years ago would have given Siakam any chance of winning this type of award. In fact most analysts would never have imagined Siakam would be the second best player on a team that would win the NBA World Championship. But that's exactly what happened this season. If you were a betting man, you probably wouldn't have even laid a bet to that effect. You may even want to read sportsbook reviews of the best places to lay those bets.
Siakam became the first Raptors player to win the award. He's also the sixth international player, and first ever from Africa, to do so.
"I want to thank the Toronto Raptors for believing in me — a little scrawny kid from Cameroon," said Siakam when he recieved the award.

"For the people who know my story, also know how important my dad is and him not being able to be here today," said Siakam, whose father was killed in a car accident in 2014.

"He had this crazy dream … that this would be possible and me being here," said Siakam. "I'm just blessed to be able to make his dream a reality."
Siakam, who helped the Raptors win their first NBA championship this month, beat out D'Angelo Russell of the Brooklyn Nets and De'Aaron Fox of the Sacramento Kings for the honour at the NBA Awards show Monday night.
The 6-foot-9 star made significant strides this past season while earning his starting role for Toronto, often being used as the second offensive option behind Kawhi Leonard for the newly crowned Larry O'Brien Trophy winners.
He averaged 16.9 points per game in his third year in the NBA this past season, up from 7.3 last year.