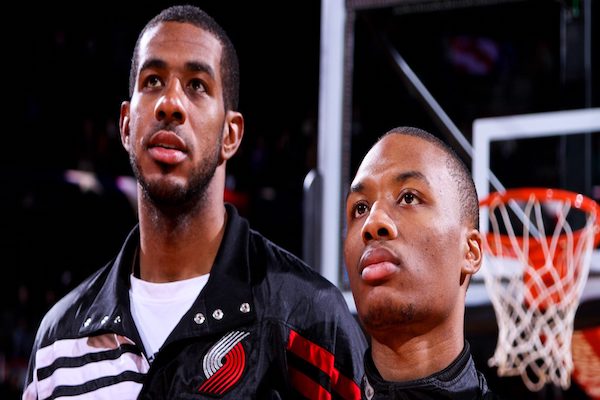 Last season, back when LaMarcus Aldridge was doubting his role with the San Antonio Spurs, he may have tried getting Damian Lillard to ask the Portland Trail Blazers to re-acquire him via trade.
No, seriously. This sounds like it happened. Here's the skinny, according to Bleacher Report's Ken Berger:
Still, multiple league sources advised not to underestimate Popovich's ability to repair the team's relationship with Leonard. Last season, a deep rift developed between the team and All-Star LaMarcus Aldridge, to the point where Aldridge called former teammate Damian Lillard and asked him to approach general manager Neil Olshey about bringing Aldridge back to Portland, a person familiar with the conversation told B/R.
Well, wow.
Everyone thought Aldridge left Portland in large part because of Lillard. He didn't, it went, like that Lillard had become the face of the franchise, when he himself had been there longer. For him to call and try getting the team he spurned in free agency to re-acquire him, things must've been pretty bad.
But Gregg Popovich, as we know now, smoothed things over, because he's the player whisperer. And like, he deserves a ton of credit for his newfound connection with Aldridge.
Think about it: he went from being ready to request a midseason trade, to actually asking for one over the summer, to trusting Pop would do right by him on the court, to then signing a three-year extension—all before 2017-18 started.
This has to make you feel pretty good if you're a Spurs fan. Maybe you're not crazy about Aldridge's contract, but his situation is evidence that Popovich may be able to ensure the team reconciles with Kawhi Leonard.