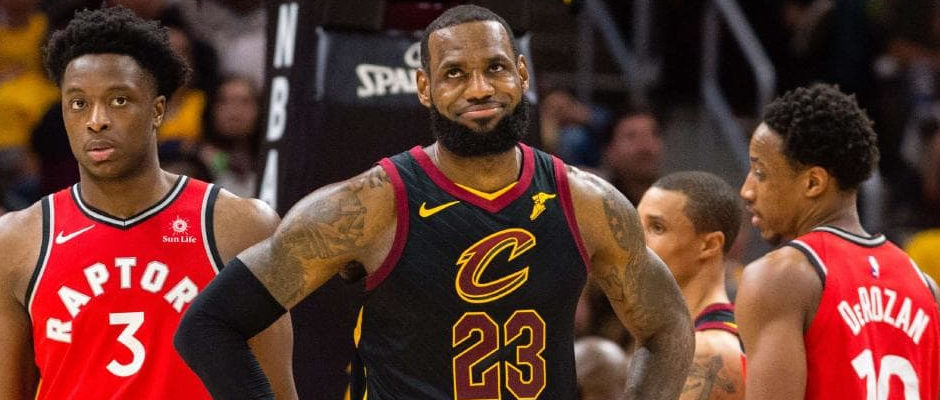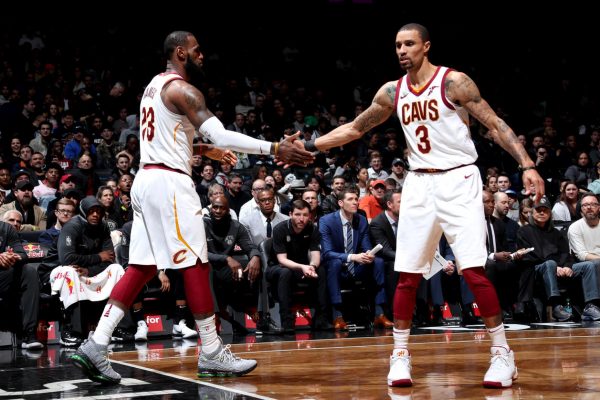 You doubted LeBron James' supporting cast this season. Admit it. You did. We all did. How could we not? Especially during that Indiana Pacers series? They were bad. They were terrible. Kevin Love couldn't find the bottom of the net. George Hill wasn't healthy enough to play. Head coach Tyronn Lue could not find a second shot creator that worked. It took Tristan Thompson the entire series to gain a real opportunity.
Things, in essence, looked bleak. It became easy to write off the Cleveland Cavaliers.
Unless, of course, you're LeBron James. He never doubted his supporting cast. Not to a hopeless degree. As he said after clinching his eighth straight Eastern Conference Finals appearance, he maintained faith in his complementary crew through and through, per ESPN.com's Dave McMenamin:
"At the end of the day, I understand a series isn't won until you win four, so me, personally, my confidence never wavered," James said. "It's just who I am. I believe in what I bring to the table and what I can provide to the team, and I believe in my teammates. So as everyone was burying my teammates alive throughout that first-round series, I just continued to tell them, 'Listen, we can't win without each and every one doing their job and being as great as they can be,' and I continued to preach that. So it's impossible for me to lose confidence in our ballclub, no matter what the stakes are or where we're down, because if I do that, then where are we going to go from a team aspect?"
Props to LeBron. He's a better person, a better teammate, than any of us.
Though, to be fair, the Cavaliers' supporting cast did reach "It cannot get any worse" levels of bad. So maybe he adopted that mantra sometime during the first round.
Whatever the case, the Cavaliers are a different team when LeBron doesn't have to go it alone. Love, Hill, Thompson and Kyle Korver are particularly paramount when they're in their bag. J.R. Smith, too—not just as a shooter, but as a defensive hustler. And if they all can maintain the rhythm they established against the Toronto Raptors, it's tough to imagine the Boston Celtics or Philadelphia 76ers beating them in the Eastern Conference Finals. They might even be able to put up an admirable fight against the Golden State Warriors or Houston Rockets in the NBA Finals.