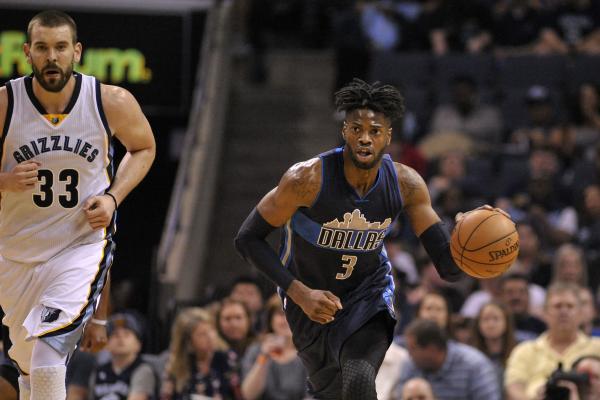 Nerlens Noel and Thabo Sefolosha are having seasons to forget—and they're not getting any better.
The NBA suspended both players for five games on Monday for violating its anti-drug policy, according to Yahoo Sports' Shams Charania:
Dallas' Nerlens Noel and Utah's Thabo Sefolosha have both been suspended five games each by NBA for violating anti-drug program.

— Shams Charania (@ShamsCharania) April 3, 2018
Sefolosha played some quality minutes as a small-ball 4 for the Utah Jazz before suffering what was supposed to be a season-ending MCL injury. It'll be interesting to see whether the team gets him cleared for duty so that he can serve his suspension this year. If it does, it would suggest the Jazz plan on guaranteeing his contract for next year.
Noel's suspension will begin immediately with the Dallas Mavericks, which only complicates his future with the team. He missed a great deal of this season after passing on a four-year, $70 million contract offer over the summer. His absence is chalked up to a combination of falling in the team's doghouse and having thumb surgery. He had been playing fairly well since his return, but it's tough to imagine the Mavericks tethering themselves any tighter to him after this.
As ESPN.com's Tim MacMahon tweeted:
Nerlens Noel's tenure with the Mavericks didn't go as anyone hoped, but at least he went out on a high note.

— Tim MacMahon (@espn_macmahon) April 3, 2018
This comes off as tongue-in-cheek, but it might also tip the Mavericks' hand. They're one of the few squads expected to have cap space this summer, and carrying Noel's hold eats into their flexibility.
Fortunately for the big man, he just turned 23. Some team, somewhere, will take a chance on him. He won't net a $70 million deal—not in this market–but he should be able to find a semi-lucrative short-term opportunity that opens the door for him to prove himself over the longer haul.